Trending:
How not to break etiquette when you're staying with friends or family: 6 rules for being a good guest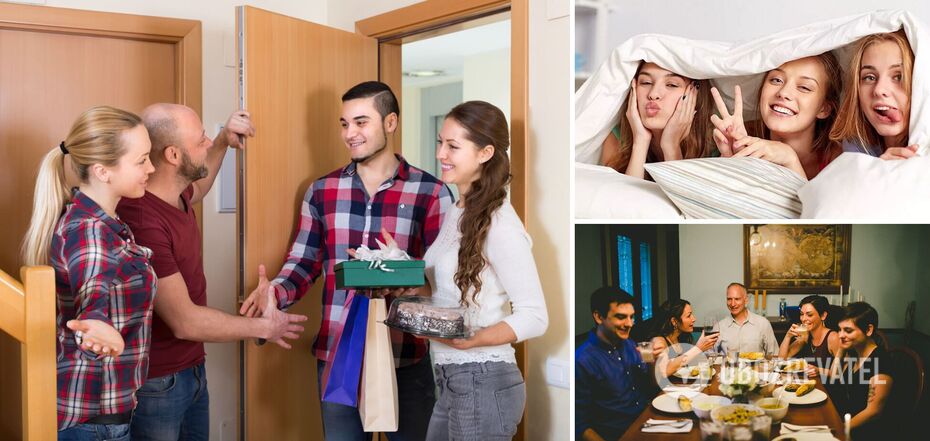 How to behave as a guest
There are times when you have to stay overnight at a relative's or friend's house. It is important to remember that you are a guest in someone else's house, and the rules of etiquette no one canceled.
Even if your host has invited you to stay and said it's no problem, know that accommodations take time and energy (and possibly money). How not to break etiquette when you're staying with friends or family told Lifehacker.
Visit unannounced
Do not show up to visit family or friends unannounced. Do not assume that you can stay with them without asking beforehand. Keep in mind that people may have other plans.
Pets
Even if someone invites you to visit, don't assume that this invitation automatically extends to your pets as well. If you were planning or hoping to bring a furry friend, ask the host's permission first and don't be offended if they say no.
Rules of courtesy
Be polite and kind to your hosts, even if you don't like someone in the family. This is really the least you can do.
Ignoring house rules
Has your host asked you to leave your shoes at the door and wear slippers indoors? Or there are small children in the family and you have been warned to minimize noise after 21:00? Do not ignore such requests. Their house rules must be followed.
Don't act like you are staying in a hotel
When you spend the night at a friend or relative's house, don't pretend you're staying in a hotel. Don't expect breakfast in bed, coffee to order, and other hotel amenities.
Criticizing or insulting your host and/or their home
Do not criticize the host and the interior of his house. Even if you don't like the wallpaper in the living room. Even if you find that the mattress allocated to you is not soft enough. You are entitled to your opinion, but in this situation, keep it to yourself.
Earlier OBOZREVATEL told about the rules of restaurant etiquette, which will allow you not to feel uncultured at the table.
Subscribe to OBOZREVATEL channels in Telegram, Viber and Threads to keep up to date.