Trending:
How many people have lived on Earth throughout history: scientists' estimate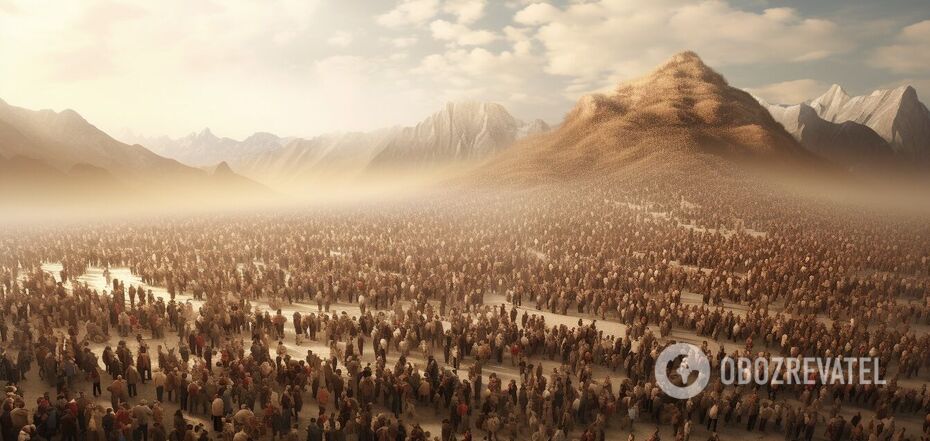 The population of the Earth
Thanks to the development of industry and improved agriculture, the world's population has grown from 1.6 billion in 1900 to about 8 billion today. Despite this rapid growth in the number of people, estimates suggest that the number of people currently living on planet Earth has not even come close to the number who have already died.
IFLScience found out how many people have lived on Earth throughout history. Data from 1800 show that the population has grown significantly since then.
According to scientists, the first modern humans left Africa 60,000 years ago, and this is a significant period when there was no reliable data and indicators about the population.
Wendy Baldwin from the Population Reference Bureau explained that the average life expectancy in France from 800 BC to about 100 AD is estimated at only 10 or 12 years. Therefore, the fertility rate would have been approximately 80 children per 1000 people.
For comparison, the high fertility rate today is 35 to 45 newborns per 1000 people. Such statistics are observed only in some countries in sub-Saharan Africa.
Scientists used population data from different historical periods. This method makes it possible to estimate the number of newborns and deaths.
According to all the studies, about 117 billion people have been born since 190,000 BC, which is significantly higher than the 8 billion population that exists today.
Scientists also suggest that the conclusion may be inaccurate. They can underestimate the birth rate at one time or another.
Earlier OBOZREVATEL published a study on how to determine the sex of a person by the smell of their hands.
Subscribe to OBOZREVATEL on Telegram and Viber to keep up with the latest news.