Trending:
Guests will be delighted: what flowers to choose to decorate the entrance of the house in summer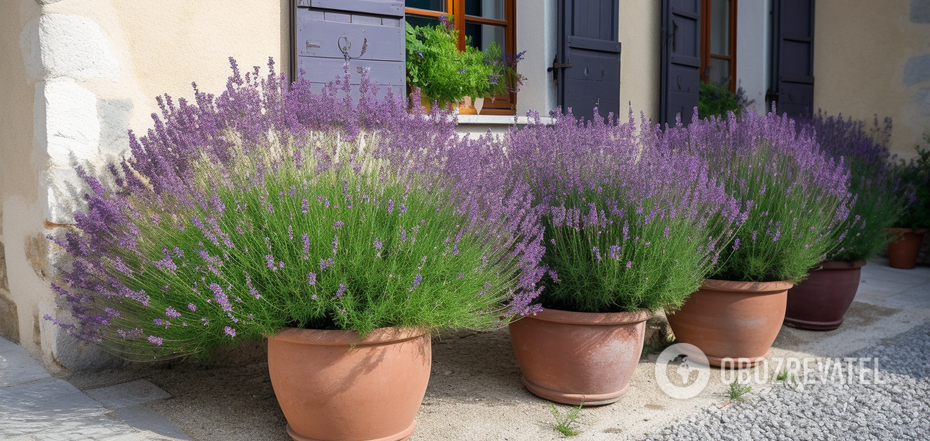 These plants will decorate the entryway to any home
Summer is a time of nature's exuberance, when you want to decorate your home with living plants. Summer is also the time to put pots of flowers or small bushes at the entrance to the house or entranceway to welcome guests. Or decorate flowerbeds.
Homes and Gardens has compiled a top-10 list. They do not need complicated care and guests will be delighted with such beauty.
Geraniums
This plant has very lush greenery and blooms beautifully. So it looks luxurious throughout the warm season. At the same time, it does not need much attention. All that is needed is timely watering and removal of wilted inflorescences to enhance further flowering. Geraniums delight with a wealth of colors, it tolerates different levels of light or drought and easily adapts to any conditions. Even the beginner gardener can do it.
Petunias
The climbing plant can be put in a bed, or you can plant it in hanging cachepots and get a luxurious flower cascade, which will bloom until the coldest days. To enhance the flowering of petunias, provide it with abundant watering and regular spraying. Choose shades according to your taste and to your design, as there are almost no restrictions here.
Pansies or violas
Versatile flowers feel good in any pots, window boxes and hanging cachet. It is a real riot of color. Often these flowers themselves are colored in several different shades at once, so that such a decor is sure to be a real accent at the entrance. Their petals may seem delicate, but pansies are very resistant to a wide range of climatic conditions. They do particularly well in cooler climates.
Evergreen boxwood
Choosing this shrub once will give you an all-season decoration for your entryway. Boxwood gives a large mass of greenery, which can be trimmed as you like. It does well in containers and in the open ground. It tolerates a variety of conditions and does not require much water. All it needs is well-drained soil and good light.
Lavender
The herbaceous plant will provide not only a gorgeous bloom, but also a beautiful fragrance outside your home. And will attract butterflies, too, creating a fabulous atmosphere. From all the lavender varieties, it is best to choose the more robust ones because they require less care. Also, it is a perennial, so it won't be a hassle for long.
Hosta
A perennial with decorative leaves, it is valued for its low maintenance and hardiness. It thrives in shade, so it will be suitable even for incoming groups facing north. Hostas come in a variety of sizes, colors and leaf textures and yet blend together nicely. They may not spoil their owners with flowers, but they are very easy to care for.
Miscanthus
A great choice for lovers of wildlife aesthetics. A tall, lush grass will create a rolling green accent at the entrance. Miscanthus are best combined with flowering plants. They sway elegantly in the wind and look very graceful. The plant is also relatively unpretentious in care, requiring minimal watering and pruning, making it a practical choice.
Chrysanthemums
A versatile choice to decorate the front door are chrysanthemums. They grow in lush bushes and bloom profusely, spreading a recognizably pleasant fragrance around them. Yes, they love the sun and need some cultivation efforts, particularly pest and disease control, but the chrysanthemums' blooms are worth it. Regular fertilization and even moisture maintenance will help the plant to release maximum buds.
Cypress
Once again an evergreen option. Cypress can be grown as an ornamental tree in a container or in the open ground, and it will require minimal care efforts. The biggest work with a cypress is annual crown pruning. They are great for creating not only hedges, but also topiaries.
Succulents
There are many options for succulent plants to plant near your home. From cacti, which need a tropical climate, to the younggreens, which are great in a complete change of seasons. If you have a spectacular thistle or aloe, you can take the pot out to the yard in the summer. These plants need very little care, but they make a remarkable impression.
Previously OBOZREVATEL told how often you should mow the lawn.
Subscribe to OBOZREVATEL channels in Telegram and Viber to keep up with the latest developments.