Trending:
For a hotel-like feel: How to make the perfect bed and decorate the bathroom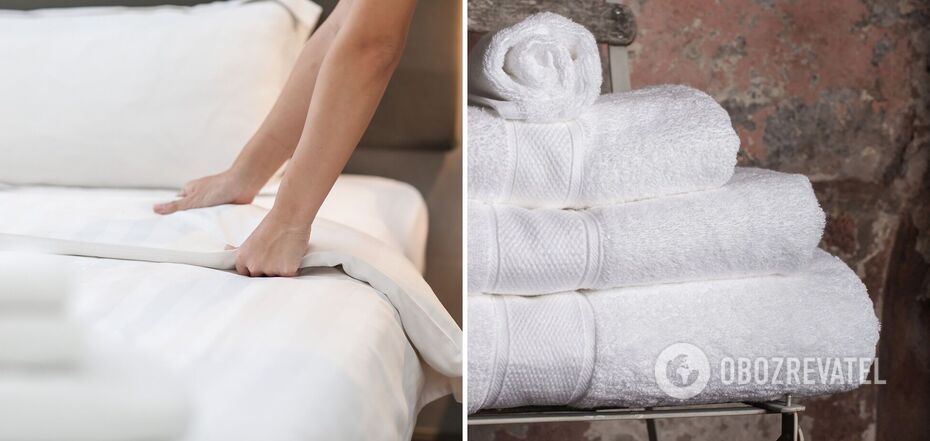 A properly made bed and quality towels will turn your home into a real hotel
One of the easiest and most pleasant ways to organize a Lovers' Day celebration for your soulmate is to rent a hotel room. But now the situation is such that not everyone can afford even one day of such luxury. Fortunately, you can create a hotel atmosphere at home, if you try a little bit harder.
As the Express writes, you will not need much for this. You will only need to properly make the bed and decorate the bathroom. For appropriate advice, they turned to bed linen and towel designers, working in particular with hotel chains.
How to make a hotel style bed
In a good hotel room, you will always find a bed immaculately made with snow-white sheets, beautiful bedspreads and voluminous pillows. There are plenty of step-by-step instructions on the internet on how to reproduce all this technically. But there are a few essential notes that these videos won't tell you.
You don't have to iron the sheets before draping them. Just spritz them with water and let them hang while the moisture dries. This will help smooth out the wrinkles. If you add a few drops of essential oil, such as lavender oil, to the water, it will also refresh them and give them a pleasant smell. But in this case, the water and oil should be mixed thoroughly so as not to accidentally leave stains.
Choose white linens. It creates a feeling of purity and luxury. The fabric should ideally be cotton or linen - it is more pleasant to the touch, breathes better and absorbs moisture.
As a final touch that will complete the picture and add romance, put some small chocolates on the pillows and scatter flower petals all over the bed.
What to do in the bathroom
The first thing that distinguishes your bathroom from a hotel bathroom is the towels. Hotel towels are always very soft and fluffy. It should be a pleasure for guests to wrap themselves in them after a bath or shower. And also they are always perfectly matched. Therefore, a good idea to create a hotel atmosphere will be to buy such a set.
Choose towels made of high quality cotton. They will be more durable and will not lose their properties after the first washing. Also remember - the higher the weight of such a thing, the more luxurious it seems. If it is possible to choose towels according to this indicator, take those that have at least 500 g/m²
Earlier OBOZREVATEL told, with the help of what means you can return softness to home towels.
Subscribe to the channels OBOZREVATEL in Telegram and Viber to be aware of the latest events.