Trending:
Flight attendant denied a tourist's tip for getting more space on the plane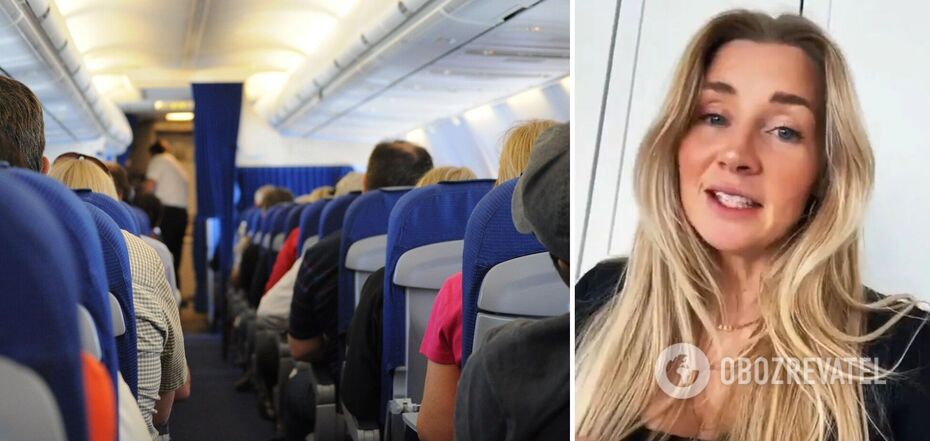 TikTok user figured out how to cheat an airline for a free seat, but made a mistake
Free space for comfortable seating on an airplane is a sore point. Few people have enough space in the economy cabin, so tourists come up with tips on how to sit more comfortably. Some of them cause real outrage.
Fortunately, not all of the dishonest travel tips turn out to work. So, writes The Sun, former flight attendant Kat Kamalani, who worked on flights for six years, debunked one of them. The advice went viral on TikTok not long ago. It was given by a user nicknamed Jaephens; she shared that she often buys three adjacent seats in economy class to make herself a personal "couch." According to her, it comes out even cheaper than buying a first-class ticket, and the seats come out the same.
More than 660,000 people saw this tip, and many of them were outraged by such impudence in the comments. "It should be illegal!", "It's so unfair!", they wrote in response to the tip.
But Kamalani went further and explained why the tactic described is not so workable. According to her, it can work if the plane is half-empty. If the flight is fully boarded, the airline employee in charge of check-in and seat assignment may give the redeemed but unoccupied seats to people who are also planning to fly on that flight. A former flight attendant also advised against taking such a risk.
However, the publication learned that there is one airline that officially allows such trickery on its flights. This is Air New Zealand. It has a service called Skycouch. A person who buys two seats on the edge of the row is automatically allowed to take the third and turn the row into a lie-flat. Other carriers do not have this option.
As reported OBOZREVATEL, more seats on the plane can be obtained by legal ways. Not all of them are completely reliable, and some are even tricky, but all work and with less risk.