Trending:
First date etiquette: what rules women and men should follow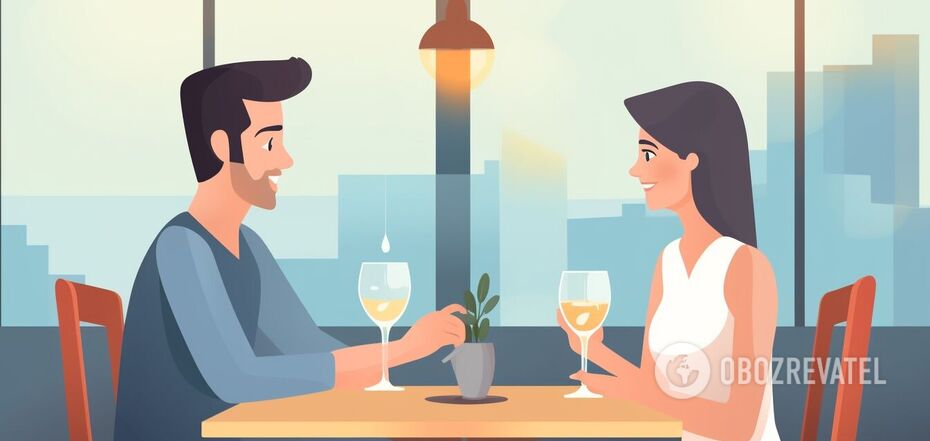 First date etiquette
You always want to make a good impression on your partner on the first date. However, you need to think not only about your appearance but also about your behavior
Even if you do not like the person you came to meet, behave politely and show respect. Elle magazine published basic rules of etiquette, which should be used in any situation.
Punctuality
It is necessary to respect the time of others. If you are late, it is better to warn your partner about it. No one likes to wait.
Politeness
Show respect and be polite not only to your partner but also to other people around you.
Attentiveness
Focus on your partner. Keep the conversation going, ask different questions and talk about yourself. Listen carefully to what the person is telling you and show interest in them.
Annoyance
Don't be intrusive, you don't need to flood your partner with different questions. This is still a date, not an interrogation. Do not force a person to share something personal, if he is not ready for it.
Do not interrupt the other person
Always give the person you're talking to the opportunity to express his or her opinion to the end. Don't speak too quickly to avoid embarrassing your partner.
Eye contact
During the conversation, look a person in the eyes. This way, you show respect and it will help establish an emotional connection.
Smartphone
During the date, do not use your cell phone or other gadgets. It is better to turn off the sound and leave your phone in your pocket or purse. However, if you are expecting an important call, then alert your partner about it.
Be yourself
It is always necessary to be real and not pretend to be something we are not. Be honest and frank and your partner will appreciate it.
Thank the date
Even if you didn't enjoy something, still thank your partner for the time you had. Do not emphasize anything bad, highlight the good moments that were on the date.
Earlier OBOZREVATEL published the rules of etiquette, which will help to behave correctly if you stay at friends' or relatives' house.
Subscribe to OBOZREVATELchannels in Telegram and Viber to be aware of the latest events.