Trending:
Effective means for removing unpleasant odor from shoes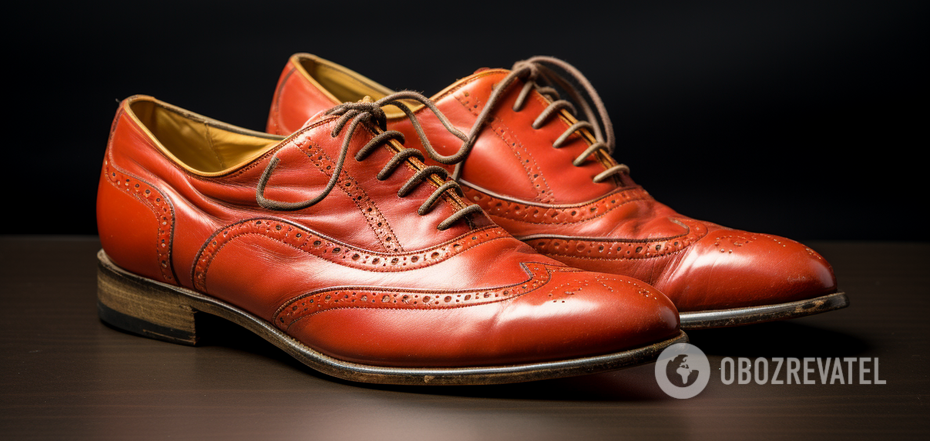 You can freshen up the smell of shoes with very simple and cheap remedies
The beginning of the closed shoes season brings the problem of unpleasant odors to the forefront again. Sometimes simple airing is not enough to solve it. However, home remedies can come to the rescue.
OBOZ.UA has collected several such recipes. They will not take much time and will be quite inexpensive. Moreover, the effect will amaze you.
Soda
Sodium bicarbonate has extraordinary cleansing and deodorizing properties. It also absorbs excess moisture well. To use it for shoe care, you can pour a few teaspoons of baking soda directly onto the insole at night and simply shake it out in the morning. You can also put the baking soda in a cloth bag, such as an old sock, and put it inside the shoe.
Talcum powder
The hygroscopic powder can be used in two ways. It is used to treat the feet to absorb excess sweat during the day. You can also sprinkle talcum powder on insoles to collect moisture and odors inside a pair of shoes. The product will do the job overnight and you just need to shake it out.
Chlorhexidine
This product will help to overcome the main cause of odor, bacteria. Take a cotton pad, moisten it with chlorhexidine, wipe the inside of the pair thoroughly, and then dry it properly. The problem should disappear.
Aromatic herbs
Dried lavender, sage, or mint can be an effective shoe fragrance. To do this, you just need to put a sprig of a fragrant plant inside overnight and take it out in the morning.
Citrus fruits
The peels of any fragrant citrus fruit will work similarly. Dry the peel so that it does not emit juice and does not leave stains, and put it inside a shoe or sneaker. In the morning, only a light, pleasant citrus scent will remain in the shoe.
Essential oils
Experts advise against using this product directly as it can stain and damage some materials. Add 1-2 drops of your favorite oil to a cotton ball and leave it in your shoes overnight. Tea tree or eucalyptus oils will be especially effective as they also have bactericidal properties.
Earlier, OBOZ.UA shared how to protect your shoes from water and snow in the cold season.
Subscribe to OBOZ.UA on Telegram and Viber to keep up with the latest events.