Trending:
Drinking drivers and bad service: what annoys tourists in Germany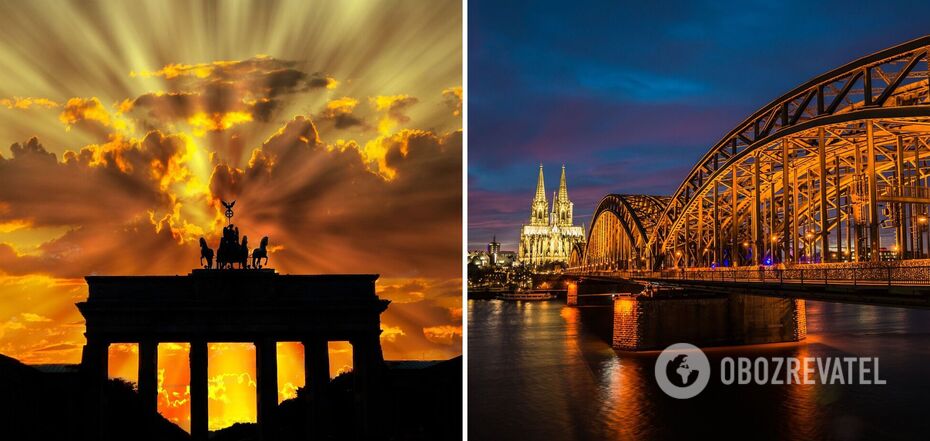 What tourists do not like in Germany
Germany is a beautiful country, which is visited by thousands of tourists every year. Berlin, Munich, Hamburg... These cities are known far beyond the borders of the country. People come here for festivals, beautiful architecture, ancient history and, where without it, real craft beer. But there are some things that just annoy tourists. Let's talk about them.
Lack of air conditioning
In most public places in Germany, such as restaurants, cinemas or pubs, there is no air conditioning or it is simply not turned on. The same applies to buses and cabs. The fact is that locals are very frugal, so they are not used to literally throwing money away.
However, most of the business representatives have recently changed their position on this issue. Perhaps the increase in average summer air temperature has contributed to this, or maybe the large number of angry comments from foreigners.
There are paid toilets everywhere
We are not talking about public restrooms in the middle of the streets, but toilets in shopping centers, restaurants and even cheap bistros. Entrance will always be charged for both adults and children.
Lots of strange rules
Germans love to live by the rules. They will never cross the road on a yellow light or take a bus without a ticket. And that's fine. But there are regulations that cannot be explained. For example, here you cannot buy some pills without a doctor's prescription, but you can easily buy their analogs and no one will tell you anything.
All stores are closed in the evening
This is definitely annoying for many Ukrainians traveling to Germany. And if after 18:00 you can still find a store somewhere to buy groceries, then from 20:00 everything is definitely closed. And on Sunday most supermarkets do not work at all. And how to be in such a case - it is unclear.
Expensive hotels
Germany is not a cheap country. So it is almost impossible to find budget accommodation here. Even a place in a hostel will cost you an average of 50 euros a night, and you won't find a hotel room cheaper than 75 euros.
Drunk drivers
In Germany, if you've had up to 2 glasses of beer, you can drive safely. Yes, drunk, you got it right. So don't be surprised if your cab driver reeks of alcohol, he's not breaking any rules. But, frankly speaking, this is very alarming for passengers and makes them nervous.
However, you can't ride a bicycle after the same amount of beer. You can have your vehicle taken away from you and send you for examination. These are the kind of weird rules.
Constant comments
Germans will not keep quiet if they don't like something. They are bound to point out that you have done something wrong or made a mistake somewhere. But that's half the trouble.
If a local saw that you broke one of the millions of laws, they will definitely complain about you to the police. So be prepared to explain to the police why you left your bike outside the hotel and not in a special parking lot, or how it happened that at 9pm you were listening to music a little louder than allowed.
Poor service
Another thing that both surprises and annoys tourists at the same time. Prepare yourself for the fact that a waiter may ignore the fact of your existence for half an hour, and in a hotel you will be refused accommodation without any reason, in an online store the manager will not answer your questions, or in a parking lot the guard will read a newspaper while you wait for him to open the entrance. All of this is the norm for Germany.
And this attitude can be traced here in all areas. For example, it is almost unrealistic for tourists here to get medical help if something happened during the trip. And also, if you get lost or become a victim of robbers, it will be difficult for you to get the attention of law enforcers, who may also write you a fine just for prevention.
High prices for car rental
Another cause of annoyance for tourists. Of course, renting a car is not the cheapest service in other European countries either. However, in Germany almost no one can afford it. It seems that you are not renting an ordinary car for a day, but at least a Batmobile.
Condemning displays of emotion
It would seem that there is nothing wrong with laughing out loud or, for example, crying in the middle of the street. We are all human beings and we all experience emotions differently. But Germans don't understand this. They may come up to you and ask you (sometimes quite aggressively) to restrain your feelings.
Ban on taking pictures in public places
Germans take personal space very seriously. That is why it is not uncommon for policemen to approach tourists and ask them to delete a photo that people have gotten into. And it doesn't matter if you were taking selfies at that moment or just wanted to shoot a beautiful sunset against the backdrop of some landmark. You still have to do what you're told. And if you start arguing, you can get a hefty fine.
Despite everything we've written above, Germany is a beautiful country. Like everywhere else, it has its drawbacks and advantages, but you shouldn't focus on the bad. Enjoy your vacation to the fullest.
Earlier OBOZREVATEL told what annoys tourists in France.
Only verified information from us in Telegram-channel Obozrevatel and in Viber. Do not fall for fakes!