Trending:
Do you see a mouse or a man? A psychologist explained the essence of a new optical illusion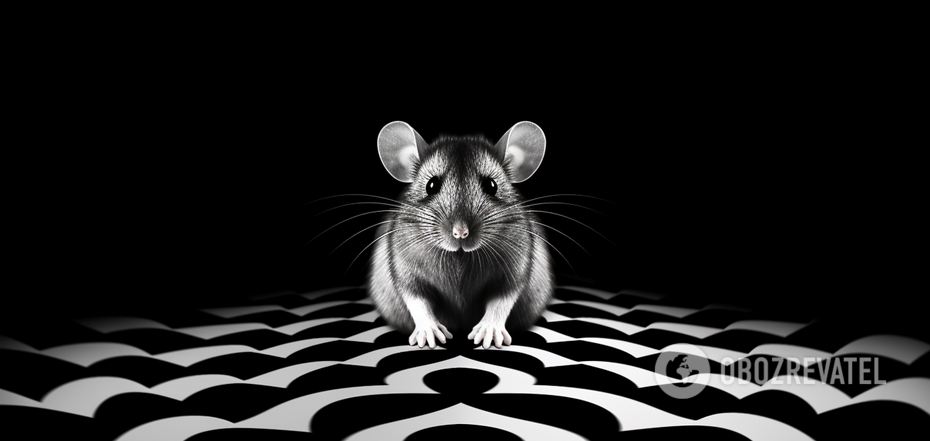 You can see both a mouse and a human face in the picture
Optical illusions occur when our brain cannot give a quick, unambiguous answer to what our eyes are seeing. In this case, different people can see completely different objects in the same image.
OBOZREVATEL publishes such an image. If you want to check yourself, take a quick look at the picture and determine which silhouette you saw first. (To look at the image, scroll to the end of the news)
From the swirling line on the white background, you can catch one of two images. It's either a mouse curling its tail in a ring or the face of a man wearing glasses. But why did your brain see this exactly?
The explanation was given by British psychologist Richard Gregory. According to his hypothesis, although our eyes perceive a significant amount of stimuli, the brain reaches only a small part of them, as most are lost in the passage of impulses along nerve fibers. As a result, the picture formed in the brain differs from what is actually seen.
This allows less doubt due to the need to take into account a large number of factors and helps to make decisions faster. At the same time, it creates confusion sometimes. In this case, it is not possible to answer unambiguously what is depicted in the picture.
To make a more reasonable conclusion about such an image, it is necessary to pay more attention to it. However, thre is no correct answer for of this particular image. The picture can be interpreted both ways.
Earlier OBOZREVATEL published optical illusion, in which it is not so easy to notice the hidden face of a person.
Subscribe to OBOZREVATEL channels in Telegram, Viber and Threads to keep up with the latest events.