Trending:
Delightful harvest for winter: what plants should be planted before the end of September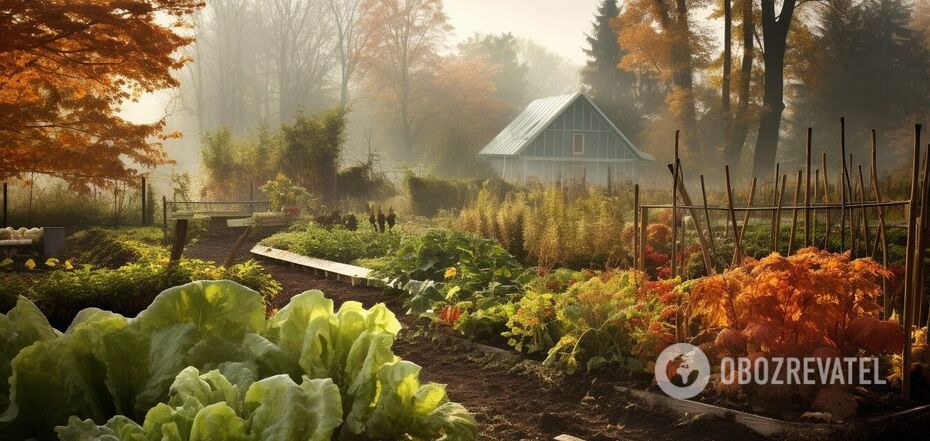 What plants should be planted before the end of September
September is a great time to plant plants and vegetables that don't require much care to grow. The owners will still be able to enjoy fresh fruits and herbs before the onset of cold weather.
The Express has published a list of plants that can be planted right now. These crops are developing rapidly and will have time to ripen before frost.
Spinach
It is a cold-resistant plant that is rich in minerals. Make small beds and sow the seeds. Moisten the soil regularly if the weather is dry. You will be able to pick the first leaves in 40-45 days.
Winter garlic
The vegetable should be planted 5-6 weeks before the cold weather arrives. Water the soil well if it is dry, make beds or dig small holes and plant the garlic. You can also fertilize the holes with humus to provide the vegetable with nutrients. But you can harvest it in July.
Lettuce
This is the ideal time to plant this salad because it grows quickly and bitter in the hot season, and the low temperature will not spoil the taste. You can harvest it in 35-40 days.
Arugula
The crop tolerates frosts well, but it is better to plant it before the end of September. Choose lighted areas and avoid excessive moisture. The leaves can be picked at 25-30 days.
Radish
The root vegetable develops and grows quickly, so you can harvest it in 15-20 days. It will have less moisture and bitterness than radishes grown in spring.
Parsley, dill, basil
These herbs are always useful in the kitchen. They grow quickly and you can pick green leaves in 20-40 days.
Tomatoes, peppers, and cucumbers should not be planted in September. These vegetables love warmth and light and may not survive low temperatures.
Earlier, OBOZREVATEL published four signs that can be used to determine when it is time to harvest beets from the garden.
Subscribe to OBOZREVATEL's Telegram and Viber channels to keep up with the latest developments.