Trending:
Deadly bacteria lurking inside humans: what scientists have learned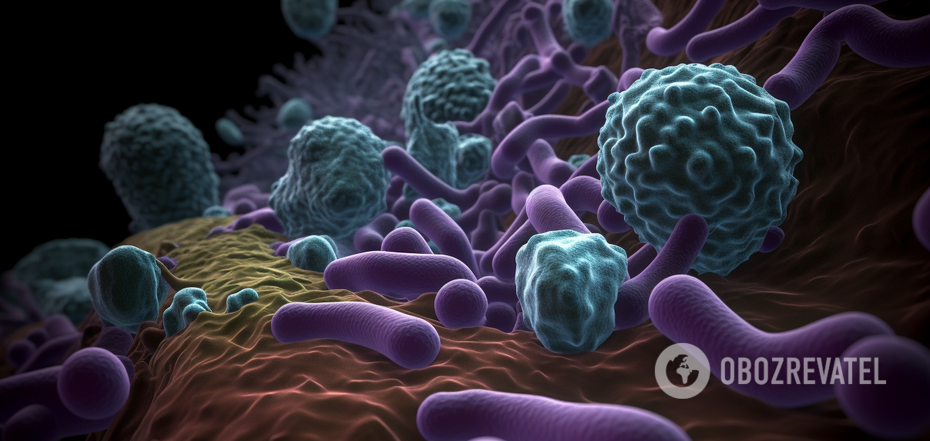 Deadly bacteria
Staphylococcus aureus is a very common bacteria that can live on the skin or in the mucous membranes of the upper respiratory tract unnoticed for a long time. One in three people on the planet is a carrier of Staphylococcus aureus.
However, scientists said that sometimes Staphylococcus aureus turns into a real monster. It can provoke dangerous skin and blood infections. Details are told by the publication Science Alert.
Staphylococcus aureus (Staphylococcus aureus ) is a pathobiont that, while typically benign, can, according to scientists, "get out of control. The bacterium enters through the skin usually due to injuries - deep scratches or fresh wounds - and gains access to soft tissue, bone or bloodstream. Staphylococcus aureus sometimes causes skin infections such as furunculosis or eczema. Some strains are extremely resistant to drugs, not even responding to the strongest antibiotics.
In the new study, scientists used the InToxSa technique (which stands for intracellular toxicity of S. aureus). Abdu Hachani, project leader and an immunologist at the University of Melbourne, noted that hundreds of strains of S. Aureus in order to understand how the bacteria prevent our immune system from killing them.
Thus, the study was able to identify the genes that control the bacteria's ability to persist in host cells,
"This is important progress for understanding how S. aureus can cause lethal infections," Hachani noted.
The scientists also discovered that Staphylococcus aureus is both a cellular extracellular pathogen. In simple words, this virus is able to cause disease without penetrating the cells of its host. However, at the same time, cases of Staphylococcus aureus surviving and multiplying inside cells have been recorded.
The scientists studied 387 strains of Staphylococcus aureus and identified specific mutations which make S. aureus less toxic for cells. The information obtained is being used to find new ways to fight infections.
Previously OBOZREVATEL wrote that Israeli scientists discovered 100 thousand new types of viruses: 9 times more than previously known to science.
Subscribe to OBOZREVATEL channels in Telegram and Viber to keep up with the latest events.