Trending:
Cheap cable can ruin your phone: how to charge correctly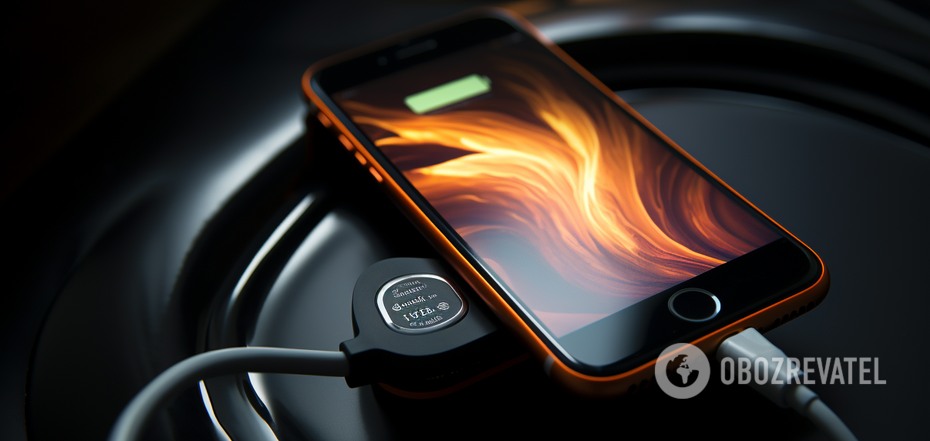 An unsuitable cable can be the source of a lot of problems.
The charging cable is the accessory that breaks almost most often. And it seems that replacing it is also the easiest. But experts say that actually buying the first hit wire can be dangerous.
OBOZREVATEL tells what is wrong with cheap wires for charging. What it can turn out to be. And how to choose the right accessory if it needs to be replaced.
What problems can arise from a bad cable
Cheapen the cable can use unsuitable materials that will break contact with the device and conduct electricity poorly. The consequences of this can be:
failure of the charging socket;
no connection between the phone and the cable;
overheating of the battery during charging;
too long or no energy storage;
danger of short circuit and, in the worst case, subsequent fire.
How to choose the right charging cable
However, problems can also occur with a quality wire, if its characteristics do not meet the requirements of the phone battery. Therefore, when buying a new one, always check the output voltage (measured in volts) and current (measured in amperes) - these data should be indicated on the battery of the gadget. Even if the battery is not removable, it should have a sticker on it with all the technical data. In addition, you should not use a tablet cable to charge a smartphone and vice versa.
How to check if it's time to change the cable
Since the quality of the cable is affected by wear and tear, it should be checked regularly. From time to time, inspect the connector and the cable itself for dents, scuffs, cracks, breaks, etc.
Also pay attention to whether the phone has started to heat up while charging. If so, start by replacing the charger.
Periodically inspect the cable connector and cable slot for dirt. Dust, lint, animal hair and any other foreign objects should be removed in time, because they negatively affect the connection of devices.
Earlier OBOZREVATEL told how often you need to reboot your smartphone and why you need to do it.
Subscribe to OBOZREVATEL channels in Telegram and Viber to be aware of the latest events.