Trending:
Burying his family and starting his life from scratch: How John Travolta has changed 29 years after the filming of "Pulp Fiction". Photo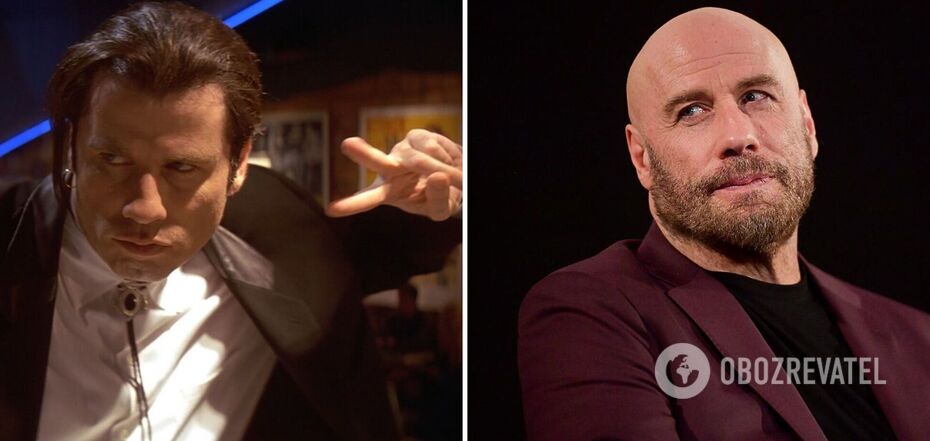 Travolta was 40 years old at the time of filming the movie.
For almost 50 years, American actor John Travolta managed to star in action films, melodramas, musicals, thrillers, westerns, family comedies. His path in film, he began in 20 years. His first high-profile jobs were the musical "Saturday Night Fever" (1977) and "Grease" (1978). However, the artist became famous for his cult film directed by Quentin Tarantino's "Pulp Fiction", which was released in 1994.
Travolta made history with his starring role in Pulp Fiction. It is worth noting that he did not expect that the tape will be waiting for a tremendous success - it ridiculed many of the established canons of the American action movie. OBOZREVATEL offers with us to remember how Travolta looked at the age of 40, when he received the proposal to take on a brilliant project. In addition, we will tell you what tragedies the actor experienced and how he returned to normal life (to see the photo, scroll to the end of the page).
Star was born in 1954 in the small town of Englewood, New Jersey. His father was Italian and played American soccer professionally. His mother was Irish, a woman who taught English, and in her spare time sang and acted in movies. It was his mother who instilled in the young artist a love of acting.
In 1976, John met actress Diana Hyland, the pair immediately began an affair. After a year of relationship the beauty died in Travolta's arms from breast cancer. On September 2, 1991, the celebrity married actress Kelly Preston. The couple had an heir, Jett, a year after the wedding. At age 16, the boy died of an epileptic seizure in the bathroom of Travolta's home in the Bahamas.
After another tragedy, another twist in fate awaited the celebrity. On July 13, 2020, his wife Kelly passed away. The woman, like his first love Diana, could not overcome breast cancer. The death of his beloved severely undermined the artist's health. He fell into a prolonged depression. After the incident, John was offered a major role in the action movie directed by Chuck Russell's "Paradise City". Filming was able to distract the man from his grief.
An interesting fact is that the "Pulp Fiction" star is a professional pilot. The celebrity has more than 1 thousand hours of flight time, has a pilot's license and a personal Boeing-707. The actor also has several smaller planes in his fleet. In 2017, he decided to give up piloting because of his age.
OBOZREVATEL recently told why "Home Alone" star Macaulay Culkin wanted to commit suicide. Few people know, but the actor had a long relationship with actress of Ukrainian origin Mila Kunis. The girl broke the celebrity's heart, after which he became addicted to drugs.
Only verified information in our Telegram channel Obozrevatel and in Viber. Do not be fooled by fakes!