Trending:
Accusing Ukraine of "treason" against Russia: What is known about the star of "Daddy's Daughters" from Odessa, who is building a career in Moscow and keeps quiet about the war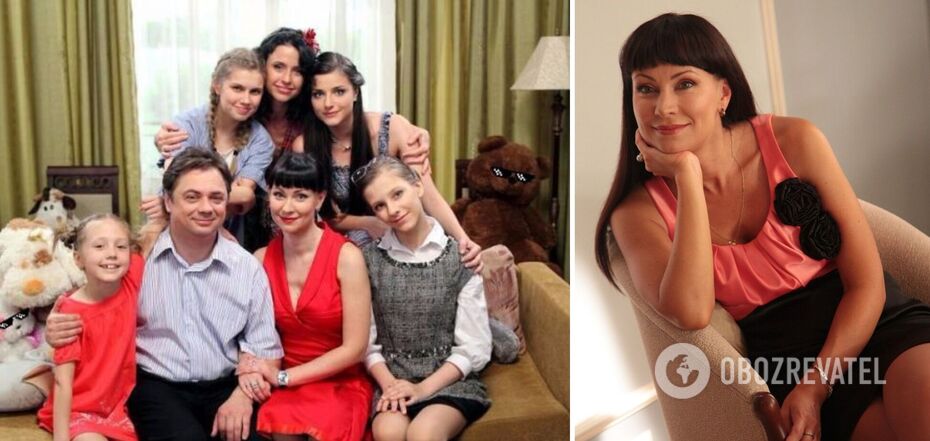 Nonna Grishaeva from "Daddy's Daughters" was born in Odessa, but she kept quiet about the war in her home country.
The series "Daddy's Daughters" was aired for many years in Ukraine, where it was beloved by both adults and very young viewers, despite the fact that it quite often belittled Ukrainians, trying to sow the so-called "inferiority complex. And this is despite the fact that many artists from Ukraine were involved in the TV project. For example, the role of Lyudmila Vasnetsova, the mother of five girls, was played by Nonna Grishaeva, a native of Odessa. Since the beginning of the full-scale war, she has taken a silent position, although from time to time she still promotes propaganda narratives to the masses.
As can be guessed, Grishayeva does not consider Russia, which is shelling Ukrainian civilians with missiles, destroying homes, critical infrastructure, and taking innocent lives, to be the aggressor. Instead, she accuses her native country of "treason." OBOZREVATEL found out what the traitor says about the war.
The artist complained that she, you see, it is difficult to understand. She compared herself to a little girl who is asked by her parents in court to choose who she should live with: her mom or dad.
"Don't yell at me, please, and don't demand the impossible! I love both dad and mom! And it really hurts me to see them fighting. I'm scared, I'm huddled in a corner and I'm crying. I don't want my dad to beat my mom, even though she cheated on him and betrayed him... I want them to sit down at the table and talk. And I'll sit between them, take their hands and stop crying," the actress said.
Although this comparison to "family" is quite far from reality and truth, Grishaeva seems to think that domestic violence is normal when one of the partners cheats.
Russia became "dad" for Grishaeva when she moved from Odessa to Moscow after the collapse of the USSR, having entered the Schukino Theater School. Although Nonna started her acting career in her homeland. As a five-year-old girl, she first appeared in the cinema. Her debut film was a melodrama "Pictures on the Wall. Another five years later the actress took the stage in the theater.
After graduating from the institute in Moscow, Grishaeva returned to Odessa, but after a while she went back to the Russian Federation, where she began to actively build a career.
Now the actress is the artistic director of the Moscow Regional Theater of Young Spectators. In 2023, the creators of "Daddy's Daughters" decided to restart the series, showing what happened to its matured and aged characters 10 years later. Grishaeva returned to the role of Lyudmila Vasnetsova.
OBOZREVATEL previously wrote about the daughter of People's Artist of Ukraine Olga Sumska, an actress originally from Kiev, Antonina Papernaya, who lives in Moscow. The 32-year-old celebrity decided to ignore the war in her native country. What Papernaya does in a terrorist country and why, according to the star mother, she keeps silent about the genocide of her own people - read in our material.
Only verified information in our Telegram-channel Obozrevatel and Viber. Do not be fooled by fakes!