Trending:
A potentially dangerous giant asteroid is approaching the Earth: NASA says when to get ready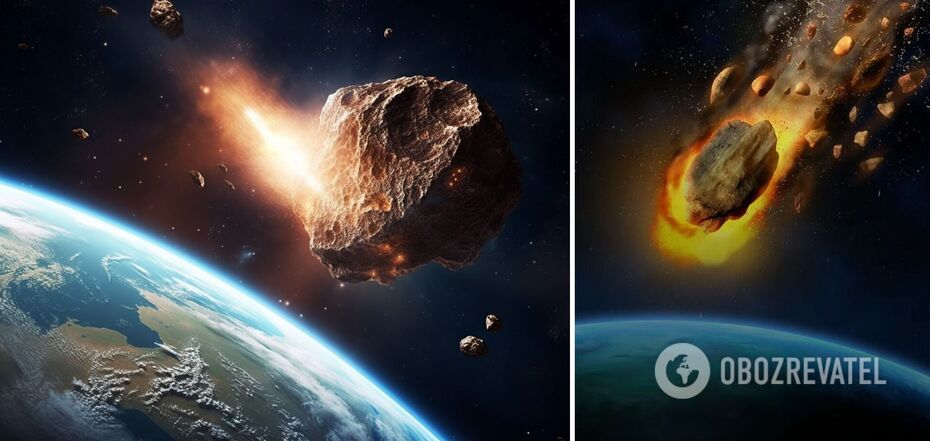 Asteroid is approaching the Earth
Astronomers have warned of danger - asteroid 6037 (1988 EG) is approaching Earth. It will pass at a distance of about 6 million kilometers at a speed of 14.25 kilometers per second.
Asteroid is called a giant, because its size is comparable to the area of nine soccer fields (diameter ranges from 420 to 960 meters). NASA suggests that the passage will take place on August 23.
Is asteroid 6037 (1988 EG) dangerous?
Asteroid 6037 (1988 EG) regularly passes by Earth. The celestial body was discovered in 1988. This is one of the asteroids of the Amor group, crossing the orbit of Mars, but not crossing the orbit of our planet. It would seem that the asteroid does not carry a potential danger, but scientists warn: due to gravitational interaction, the orbit of the celestial body can change.
Thus, in the future, 6037 (1988 EG) may pose a threat, so it is called a potentially dangerous celestial body. If it collides with Earth, it could cause serious destruction.
Asteroid 6037 (1988 EG) and the Tunguska meteorite
Asteroid 6037 (1988 EG) is comparable to the Tunguska meteorite, which erupted over Siberia in 1908 and destroyed more than 2,000 square kilometers of forest. The Tunguska meteorite had a much smaller diameter of about 60 meters. If 6037 (1988 EG) had collided with Earth, the consequences would have been more catastrophic. Scientists estimate that the force of the impact would have been 1,000 megatons in TNT equivalent - 50 times greater than the force of the most powerful nuclear explosion in history, which occurred during the Soviet Union's hydrogen bomb test in 1961.
A collision with an asteroid could cause climate change on a global scale. There would have been mass extinction and destruction of cities or even countries.
While astronomers reassure: while the probability of collision is quite low. The passage on August 23, 2023 will take place at a safe distance. Scientists will continue to study the asteroid and analyze its flight path to avoid catastrophic consequences in the future.
Earlier OBOZREVATEL told that astronomers have discovered lurking in the glow of the Sun asteroids-"killers of planets".
Subscribe to OBOZREVATEL channels in Telegram and Viber to be aware of the latest events.