Trending:
16 Easyjet tips every passenger should know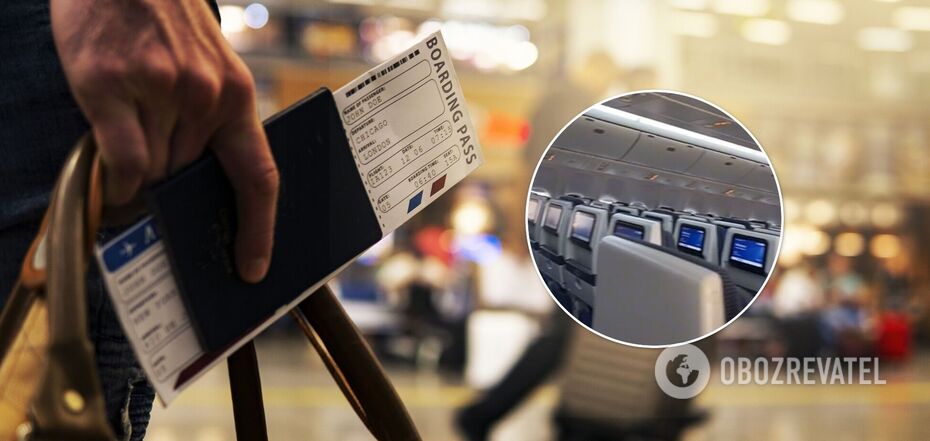 Lifehacks for saving money while traveling
Easyjet is one of the largest and most popular airlines in the United Kingdom, which offers its customers budget tickets and many additional services. Unfortunately, sometimes the reservation system is quite complicated, so it's worth knowing some tricks and tips to prevent extra costs. The following 16 Easyjet tricks will help you save money on your travels.
Read more in this TravelWise article.
Easyjet baggage: you have to pay for an extra bag
Starting in 2021, the company has changed its baggage policy. So, when booking a standard seat, you can take a hand luggage bag not larger than 45x36x20 cm (about the size of a standard backpack). So for extra luggage (up to 56×45×25 cm) you'll have to pay between £6 and £33 extra.
Use a carry-on bag
Because the carrier has strict baggage rules, only one piece of carry-on baggage, such as a backpack, can be taken on board at no extra charge. However, there is a little Easyjet trick to get around this ban.
The airline allows you to carry a bag with purchases made at the airport. If you have a shopper that looks like a duty-free bag, it becomes an extra case to put something in there that doesn't fit in your carry-on luggage.
More comfort and luggage for £7.99
If standard carry-on baggage is not enough, you will have to pay from £7 to £35 to check in additional baggage up to 15 kg. However, if you book a seat in the front row or with extra legroom, you can take an extra bag (up to a maximum of 56x45x25 cm) on board. The price for such tickets is from £7.99, as well as for checking in extra luggage. However, in this case you get not only the opportunity to take with you more things you need, but also more comfortable conditions.
Cheap tickets from December 2023 to March 2024: Hurry to take advantage
Most flight prices depend on the demand for a particular flight. The amount may be small at first, but it will increase as more people book seats. Therefore, you should choose a seat as soon as the opportunity arises to take advantage of the cheapest arrangement.
The price should also be checked at the last step of completing the reservation. Ticket prices can go up during busy hours, so you should check to see if you are really happy with it before you pay.
Sometimes prices are also reduced when demand for a flight is low, and Easyjet is also known for having regular sales, which you should monitor periodically so you don't miss out. To get notifications about ticket price reductions we advise to subscribe to the company's e-mail or follow it on Facebook.
Flexible ticketing to avoid overpayments
With school vacations, ticket prices rise significantly regardless of the carrier. However, one Easyjet tip can save you hundreds of pounds. It is necessary to book a ticket with a flexible choice of dates. Yes, you will need to pay a little more than for a standard seat, but it will ensure quick boarding and the ability to take extra Easyjet luggage with you. Most importantly, however, there will be an option to change the date to the one you want 24 hours after booking. Keep in mind that the departure time can be changed to three weeks ahead or one week back from the original choice. But this is a great opportunity not to overpay. Also, not all flights involve Flexifares, you should check before booking to see if this service is available.
Refunds are now only available to club members
Until recently, Easyjet guaranteed that if you find cheaper tickets after booking, they will refund the difference in the form of a credit voucher to be used within six months. Such an offer would be valid if the lower price was valid with a discount.
Until 2012 Easyjet reimbursement was available to all users of the company's services, allowing them to save on travel. However, now only current or new Flight Club or Easyjet Plus members can use this service.
A better seat at no extra cost
Unlike most carriers, Easyjet allows you to reserve a seat for free 30 days before departure. If you want to choose a particular seat, you'll have to pay extra, but the earlier you do, the more likely you are to get the best seats. Additional booking costs can range from £1 to £39.99. Seats get taken very quickly, so it's advisable to choose seats as early as possible, especially if you're traveling with family or friends and want to sit next to them.
Flying with children
Some companies make parents pay extra to have a guarantee that they will sit next to their children on the flight. However, Easyjet does not charge a "family tax". The company policy says that they will try to seat the family next to each other in any case, even if the reservation for a particular seat was not paid for. However, the carrier still recommends checking in early, because seats are allocated on a first-come, first-served basis.
To keep your luggage close
Another of Easyjet's obvious tricks is that it's best to get in line to check in early. If you're late, there's a chance that the carry-on luggage seats will be occupied, so you'll have to put your bag at the other end of the plane. This isn't very convenient, especially if you need something during the flight, or have to push through other passengers after landing.
The extras from Easyjet can be quite expensive
Once the tickets are issued, the company will offer you to arrange travel insurance, car rental or hotel reservations, etc. Of course, this can be quite convenient and useful, but not always the prices for such services are loyal. That's why you should compare the cost on other sites. For example, most often the insurance policy is much more expensive when purchased through a travel agency or airline. Somewhere the price can be up to three times higher!
Picnic over the Clouds
By taking sandwiches or other snacks, avoiding only liquids over 100 ml, you can save significantly. For example, Easyjet offers a sandwich, soft drink and snack for 8.5 pounds, but even at the airport with its inflated prices such a set will cost about 5 pounds. In addition, the food on the plane is not too high class, so if you take a snack with you, you can win in terms of taste. Especially if you have a picnic at mile high to match the trip - olives and chorizo for Spain, sausages for Germany, pizza for Italy, and the like.
Always compare
Easyjet has established itself as a budget low-cost carrier, but tickets for flights are not always the cheapest on the market. Use comparison services and search for cheap airline tickets so you don't miss a price.
Proper packing
Of course, the budget airline has a certain policy regarding luggage and their limitations. More often than not, however, you can take even more with you than you think if you follow these tips.
Gels and liquids should be in airtight containers of up to 100 ml and fit into a clear bag with a 20 x 20 cm clasp.
Use minibottles to take care of cosmetics.
Usually, cheap £10 suitcases can be even more comfortable and fit perfectly to the dimensions set by the carrier. It's also better to use non-rigid-backed bags - they're lighter and hold more stuff.
Make a capsule closet so you don't have to take extra things with you.
Leave room for things you bought on vacation. It's very common for people to bring back souvenirs, clothes, and more from their travels. Make sure there will be room in your suitcase for a new sombrero or seashell painting.
To reach a professional level in packing, take a look at a few videos on the subject with tips and tips on how to master this art.
Check your luggage in advance
Having only carry-on luggage is definitely a good way to save money. However, if you need more items on vacation, always check in your luggage ahead of time. Otherwise, it could threaten a surcharge of up to £100!
The difference between checked luggage online and paid for at the airport is enormous.
Hand luggage up to 15kg is from £6.99 per flight if you book online and around £35 if you check in directly at the airport.
A suitcase of up to 23 kilograms is from 9.49 or up to 48 if you pay at the check-in counter before boarding.
If you need to increase the weight limit, it's also more advantageous to do it ahead of time. After all, if you book online for 3 kg you will need to pay a surcharge of £15 instead of £12 per kilo at the airport. This fee will be charged if the reserved limit is found to be exceeded at inspection.
"Wear" your luggage
If you haven't chosen an Easyjet Flexi fare that allows you to bring an extra bag other than your standard carry-on and duty-free shopper, the following Easyjet tip will help you a bit. In this case, you can use... yourself! So, the more layered look you have on and the more in your pockets, the less you have to "squeeze" into your bag or backpack.
A jacket or coat with deep pockets is ideal. Of course, if it's the weather outside. For example, for one TV show a special survival jacket with 22 pockets was tested and could hold anything from a laptop to books and a few T-shirts. It's quite an extreme version of Easyjet's haute couture, but it's a good idea to wear a heavy and bulky sweater on yourself if you need it on vacation, put on solid shoes, etc. If it gets uncomfortable or hot on the plane, you can put things under the seat. This way you can save a lot of space in your bag and save money on extra luggage.
Compensation for Delay
It is very inconvenient when a flight is not on schedule, but at least you can get a refund for the time spent.
If a flight is cancelled or delayed by more than three hours, you have the opportunity to get compensation from £100 to £500. Also after two hours of waiting, passengers can expect to eat and drink at the company's expense, making calls to notify about the temporary mishaps.
Applications can be made depending on the reason for the delay, the location of the flight, the time of arrival of the plane and other factors.
House and pet sitter
This service is new to Easyjet, but has already proven to be very useful and convenient. This initiative arose as a result of cooperation between the air carrier and TrustedHousesitters. Taking advantage of such a service, you can hire a nurse for your pets or someone to look after the house in case of need. To use it, you have to pay an annual subscription to TrustedHousesitters of £89. However, the service can be used an unlimited number of times, saving significantly on pet care while traveling abroad.
These "nannies" can take care of anything from dogs and cats to chickens and llamas. TrustedHousesitters guarantees thoroughly vetted and professional caretakers you can trust.
And have you already decided which of Easyjet's list of tips you'll definitely use on your next trip?