Trending:
Eggplant Baba Ganoush: sharing the recipe for the most delicious seasonal appetizer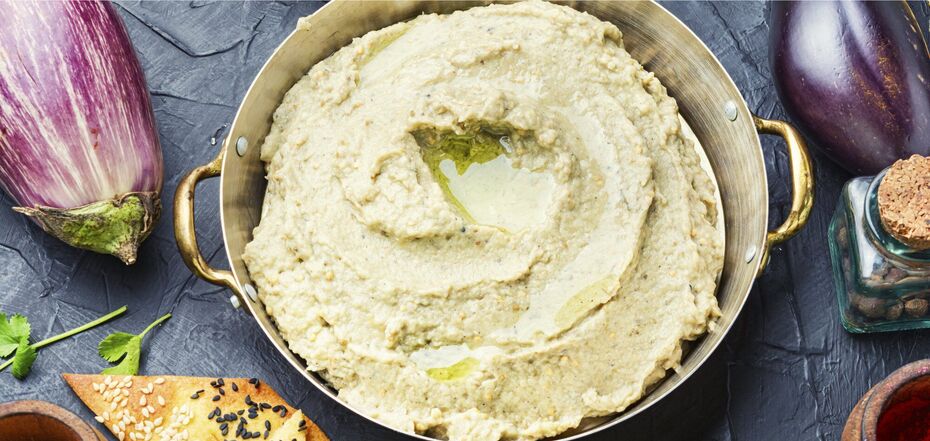 Eggplant baba ganoush recipe. Source: depositphotos.com
Eggplant is the perfect vegetable for appetizers and warm salads, It can also be pickled, canned and salted for the winter. They also make delicious caviar and bala ganoush.
Culinarian Kateryna shared on Instagram a recipe for a delicious eggplant baba ganoush with tahini, garlic and herbs.
Ingredients:
Eggplant
Oil
Salt
Garlic
Tahini (sesame paste)
Lemon juice (optional)
Herbs
Cooking method:
1. Mash the eggplants with a fork, rub with oil and bake at 200 C until eggplants are soft.
2. Let them cool, take out the soft part, tear it into pieces with your hands and put them in a sieve. Let them stand for about 20 minutes in the sieve to drain. Add vegetable oil, salt, garlic, tahini and lemon juice (optional) and let stand for 10-15 minutes.
Serve this delicious appetizer with croutons!
OBOZREVATEL reported on how to prepare a delicious salad from eggplant for the winter quickly.