Trending:
Your mattress should be cleaned at least once every 6 months: here's how to do it effortlessly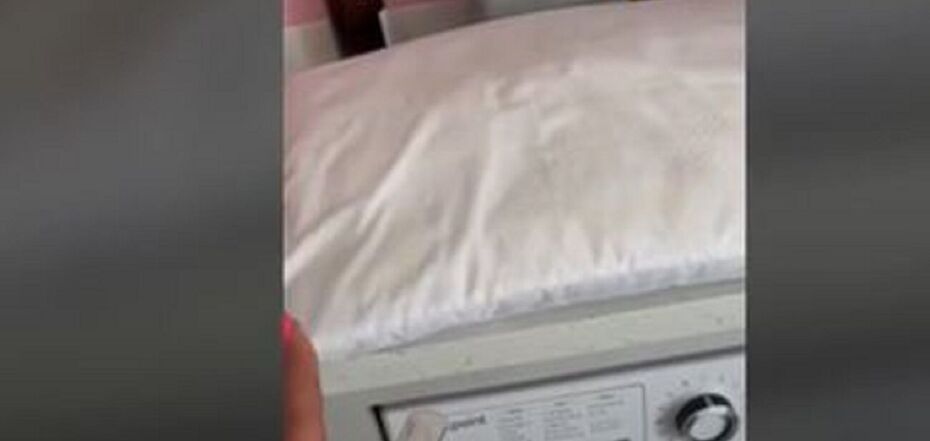 How to clean your mattress
Everyone knows that you need to wash your bed linen every week, but mattresses are usually forgotten. According to Laura Mountford, a cleaning specialist, at least once every six months you should thoroughly clean your bed, and refresh it once a week.
As a fairly popular cleaning expert, Mountford shares tips and tricks on how best to do this. In an interview with Express.co.uk, the expert said: "Your mattress should be deep cleaned at least once every six months, but whenever you wash your bedding, it's a good idea to leave it out to air and vacuum it to remove any dead skin cells and bacteria before replacing it with freshly laundered sheets."
Regularly cleaning your mattress will help prevent the build-up of dead skin cells, fungi and bacteria, as well as controlling the appearance of dust mites. Even if a mattress looks clean, it can harbour thousands of dust mites and dead skin cells that can cause allergic reactions and shorten the life of the mattress itself.
Cleaning it regularly will not only keep the product in good condition, but also improve your sleep by keeping your bed fresh. In addition to cleaning the entire surface of the mattress, you need to use a special vacuum cleaner attachment to get into all the corners and crevices where debris could collect. It is also recommended to clean the bed frame area, skirting boards and the carpet around it.
It is recommended that you ventilate your bed for at least 20 minutes every morning before you start a thorough cleaning. This will allow the air to circulate better and prevent excess moisture from accumulating.
However, regular airing and vacuuming is not enough, and you will need to deep clean your mattress every six months. Laura recommends using two simple products for this: dishwashing detergent and baking soda.
To remove stains from the mattress and make the bed more hygienic, you need to wipe it with detergent diluted in warm water. Wring out the cloth well until it is damp, so as not to soak the mattress with excess moisture.
Let it dry, then sprinkle the treated areas with bicarbonate of soda, which will absorb excess moisture and neutralise odours. Bicarbonate of soda, more commonly known as baking soda, is a natural deodorant that is perfect for cleaning mattresses. This natural powder is relatively mild, which is great for most fabrics. You need to leave it on for a couple of hours and then vacuum it well.
You can also add a few drops of lavender or eucalyptus essential oil to remove any residual odours.
Earlier, OBOZREVATEL reported how to choose the perfect mattress for two. To do this, you need to consider some points.
Only verified information is available in our Obozrevatel Telegram channel and Viber. Do not fall for fakes!