Trending:
They were killed by the pursuit of beauty: 5 celebrities who died due to plastic surgery. Photo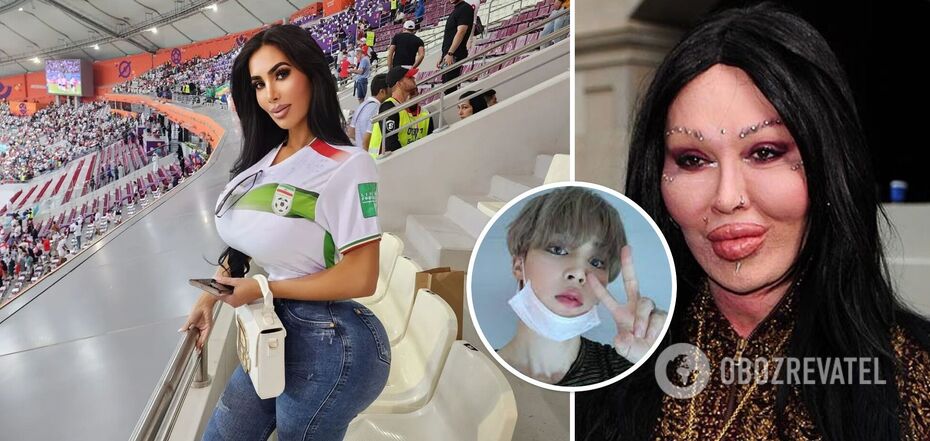 Stars killed by plastic surgery
Plastic surgery is actively developing and gaining more and more clients around the world, but there are cases when too much enthusiasm for modifying one's appearance has led to sad consequences. Celebrities are no exception.
The desire to change their face and body to "look better" on stage, in the cinema or in a photo turns into an unhealthy addiction for some famous people. OBOZREVATEL tells you about five celebrities whose deaths are linked to plastic surgery.
1. Pete Burns, 57 years old
The British musician, vocalist of the band Dead or Alive, attracted attention not only for his compositional talent and voice, but also for his unusual appearance. According to media reports, he has undergone about 300 plastic surgeries.
Burns had an androgynous image, he had his lips augmented many times, implants inserted into his cheeks, and his nose reshaped. By the way, he underwent his first surgery after his nose was broken. The musician also wore wigs and wore brightly coloured hair.
In the summer of 2016, Burns had to undergo a series of surgical interventions, during which almost all of his teeth were removed and the consequences of his earlier unsuccessful "beauty injections" were eliminated. The treatment was never completed. On 23 October 2016, the star died of a heart attack.
2. Christina Ashten Gurkani, 34 years old
American model Christina Ashten Gurkani, known as Ashten G., became famous on the Internet as a Kim Kardashian lookalike. She made money on her appearance on the OnlyFans service.
The woman underwent many surgeries to achieve a resemblance to Kim. In particular, the American had her breasts and buttocks enlarged to an extreme extent.
Ashten G. died. on 20 April 2023 due to a massive heart attack a few hours after another surgery.
3. Joselyn Kano, 29 years old
This internet star with 12 million followers also wanted to be like Kim Kardashian. She was called the "Mexican Kim" online.
Jocelyn Cano worked as a popular nutritionist and model, sharing her candid photos on the online platform OnlyFans. In 2020, the woman travelled to Colombia to undergo a buttock lift procedure to increase their volume. On 7 December, the model died in hospital.
4. Saint Von Colucci, 22 years old
This Canadian actor moved to South Korea in 2019. Producer Seth Von Colucci confirmed that the man had complexes about his appearance. "He had a very square jawline and chin, and he didn't like the shape of them, he thought it was too wide," said Eric Blake.
That's why the actor was a regular client of plastic surgeons, trying to achieve a resemblance to BTS member Park Jimin. In particular, he had a facelift, eyelids, eyebrows and lip reduction.
The Canadian underwent 12 surgeries, but died after complications from the last one. The implant placed in his jaw caused an infection. Doctors intubated the actor, removed the implant and tried to save the patient, but to no avail. On 22 April 2023, Saint Von Colucci passed away.
5. Solange Magnano, 38 years old
She was Miss Argentina 1994, a fashion model and businesswoman who opened her own modelling agency.
Solange Magnano died in hospital on 29 November 2009 after undergoing liposuction. The unsuccessful operation was performed on her buttocks.
"A woman who had everything is dead because she wanted firmer buttocks," lamented fashion designer Roberto Piazza, a close friend of Maniano.
Earlier, OBOZREVATEL wrote about celebrities whose children were born to surrogate mothers. You can read the article here.
Only verified information is available on our Obozrevatel Telegram channel, Threads and Viber. Don't fall for fakes!