Trending:
They drive budget cars and wear off-brand clothes: 5 richest stars who live frugally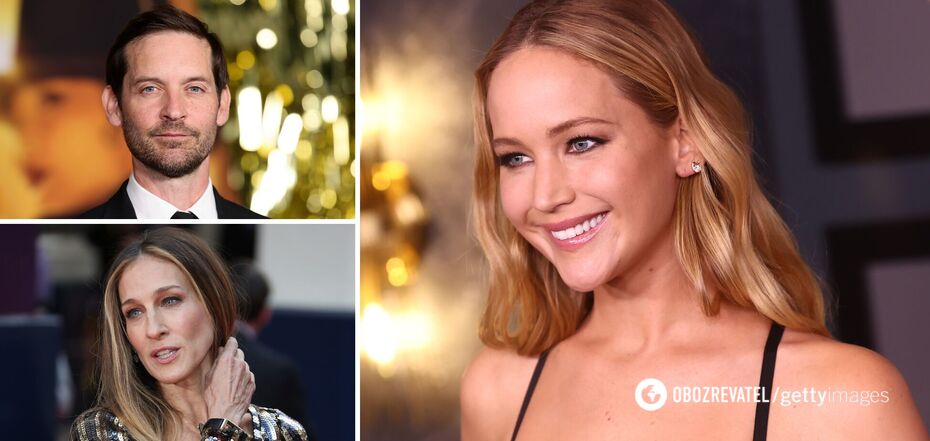 Celebrities who live modestly, without spending too much.
Not all Hollywood stars are spendthrifts. There are those who do not prioritise material wealth. A good (not the best) car, modest real estate and budget clothes in their wardrobe are enough for them. Occasionally, they can treat themselves to expensive gifts, but this is more of an exception.
In the OBOZREVATEL article, we tell you about celebrities who do not pursue luxury, while having solid fees in reserve. They have a good life anyway.
1. Tobey Maguire
Since childhood, American actor and producer Tobey Maguire has known how to save on everything. When the boy was 2 years old, his parents divorced. After that, he had to live on his mother's small salary and social assistance. At the age of 13, Toby dropped out of school and started working part-time, acting in commercials. This led him to big cinema. And even after building a successful career, Maguire did not throw money away: he saved it for the future. "Wasting money will only lead to the fact that I will have to act in films solely for the sake of earning money and survival - this approach does not suit me," the actor said in an interview.
2. Jennifer Lawrence
American actress Jennifer Lawrence has earned more than $100 million from acting in films. But this does not tempt the celebrity to spend it on expensive cars. She drives a simple golf-class cabriolet, a Volkswagen Eos, and donates most of her earnings to charity. Jennifer buys food and clothes in shops with affordable prices, and takes care of her own household.
3. Paul McCartney
Paul McCartney, a British singer, composer, songwriter, and one of the founders and members of The Beatles, has a net worth of more than $1 billion. He spends it not on expensive hotels, clothes and cars, but on charities. In everyday life, he saves on everything. Once, he even refused to pay for his daughter's education at a prestigious university. He said she should go to a public school.
4. Sarah Jessica Parker
Sarah Jessica Parker, an American actress known for her role as Carrie Bradshaw in the TV series Sex and the City, grew up in a large family whose quality of life depended on social assistance. Her parents saved on everything: food, clothing and housing.
Today, Sarah's net worth is over $100 million. Thanks to this, she was able to buy a house in the prestigious Greenwich Village neighbourhood of New York. Her family saves on everything else. For example, it is quite common for the actress's children to pass on clothes from their elders to their younger siblings.
5. Keira Knightley
Thanks to her successful film career, English actress and model Keira Knightley has earned about $70 million. But in order not to forget about the really important things, she has set spending limits for each month. She does not rent rooms in luxury hotels, does not go to professional stylists and make-up artists, and does not buy expensive branded items. "The main thing in life is human communication, family and friends," the celebrity said in an interview.
Previously OBOZREVATEL wrote about 5 outfits that Princess Diana lent to others.
Only verified information is available in our Obozrevatel Telegram channel and Viber. Do not fall for fakes!