Trending:
Overweight and its psychosomatic causes: how to understand and overcome it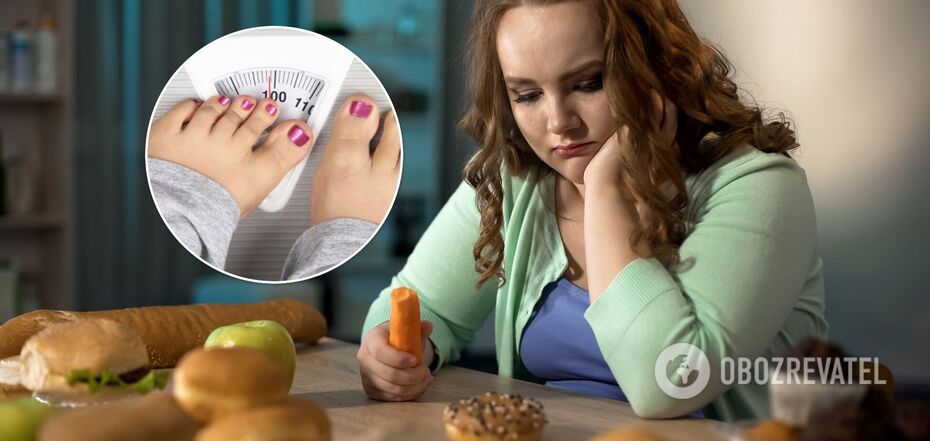 Overweight and its psychosomatic causes: how to understand and overcome it
Being overweight is a problem that has become very relevant in the modern world, and it has deep psychosomatic roots. Dissatisfaction with one's physical form can be based not only on physical but also on psychological problems. My name is Iryna Shenier, I am a psychologist, and in this article we will look at how to understand the psychosomatic causes of weight gain and how to overcome them from the point of view of a psychologist. I will also share useful tips aimed at maintaining mental and physical health while dealing with this problem.
Being overweight is not always just a consequence of poor diet and lack of activity. Sometimes it can be the result of deep psychological factors. Let's take a look at some of them, paying special attention to how stress affects our bodies and how to deal with it.Weight problems often have a psychosomatic component, as a person's mental and emotional state can affect their physical health and weight. Here are some ways that psychosomatic factors can affect weight:
Stress and emotional state: Stress, anxiety, depression, and other emotional problems can lead to excessive food intake (emotional eating) or, conversely, lead to loss of appetite. This can lead to excessive weight gain or loss.
Changes in eating habits: Stress, anxiety, or low self-esteem can lead to unhealthy eating habits such as binge eating, anorexia, or bulimia.
Sleep and rest: Insufficient sleep and chronic stress can affect the hormonal system that regulates appetite and metabolism, which in turn also affects weight gain.
Self-esteem and body image: Low self-esteem and negative body image can lead to unsuccessful weight loss attempts or, conversely, to excessive eating as a way of calming down.
Psychosocial context: Sociocultural stereotypes and societal pressures can influence attitudes toward weight and the body, contributing to the development of various psychological problems related to weight.
Other psychosomatic causes of overweight include the following factors:
Protection behind the shell:
For some people, being overweight is a kind of defense against failure and disappointment. It becomes like a shell protecting them from danger and pain. It is important to deal with this fear and try to solve problems instead of hiding under negative emotions and excess weight.
The desire to remain invisible:
For some people, being overweight can be a way to stay invisible to others, especially in relationships. This may be due to a fear of opening up and building deep relationships. It is important to work on your own inner harmony and self-acceptance.
The desire to be more visible:
Sometimes the desire to stand out can lead to a desire to be "bigger". This can be an attempt to compensate for shortcomings in society and relationships. It is important to understand that true social significance is not related to weight, but to our qualities and achievements.
The impact of resentment and guilt:
Strong resentment and guilt can lead to weight gain as a way of expressing pain and anxiety. It is important to learn to let go of the past and focus on the positive aspects of life.
Lack of safety and security:
Some people may gain weight as a defense mechanism in difficult situations. It is important to find other ways to overcome stress and feel safe.
How to deal with excess weight caused by psychological factors:
Abalanced approach to life. Take care of your physical and emotional health. Regular physical activity, healthy eating, adequate sleep, and water balance will help reduce stress levels.
Consult a psychologist. A professional psychologist can help you deal with the psychological difficulties that led to your weight gain.
Return to routine. Resume the routine activities that distracted you before the stress. This will help you feel safe and familiar.
Enjoy yourself. Add pleasant events and pleasures to your life. It's important to find joy in the little things.
Stimulate the hormones of joy. Pay attention to consuming foods that promote the release of serotonin, dopamine, and oxytocin, which help reduce stress.
Understanding the psychological aspects of being overweight can open up new ways to overcome this problem. Don't hesitate to reach out to professionals for support and advice to help you get back in harmony with yourself and your body.