Trending:
My body is my choice: Sharon Stone, Uma Thurman and other celebrities who have had abortions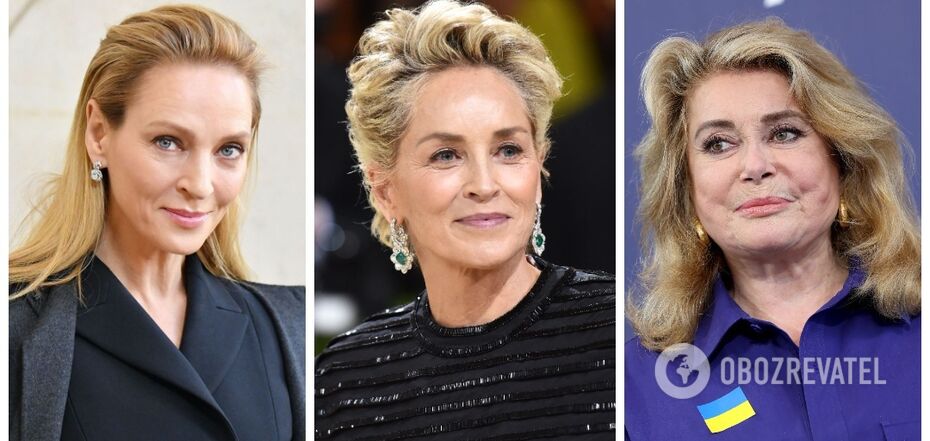 They, like one in four women in the world, have terminated a pregnancy.
In late 1969, the slogan "My body is my choice" became a symbol of the feminist struggle for reproductive rights. In particular, abortion. Earlier these words were used at rallies, protests and demonstrations. Now they are also used in online publications with the hashtag #MYBODYMYCHOICE.
Due to the fact that abortion is still banned in some countries in the XXI century, this has prompted many celebrities to speak publicly about their own experience of terminating a pregnancy. Not for PR purposes. So they remind that it is surgical intervention or appropriate medication that allows people to live the life they want. In detail - in the material OBOZREVATEL.
1. Halsey
American singer Halsey (real name - Ashley Nicolette Frenjipani) survived three miscarriages. After one of them, she had to have an abortion. If she hadn't made up her mind, she would have contracted sepsis or even died. The abortion saved the star's life and later gave her son the chance to be born.
2. Uma Thurman
American actress, producer and screenwriter Uma Th urman published an essay in The Washington Post in 2021. There she described in detail about the termination of pregnancy, which she did at the age of 15. This is how the celebrity decided to influence public opinion about the abortion ban in Texas. According to Uma, she was very young and did not have the means to provide for herself. Realized that she was not ready for the responsibility of becoming a mother. Her parents were supportive. "It was a painful procedure, but I was so ashamed.... I felt I deserved the pain," Thurman wrote.
Years passed. The actress became world-famous and gained financial stability. Then she gave birth to 3 children, whom she was able to raise with dignity.
3. Catherine Deneuve
In 1971, 343 French filmmakers, writers, actresses, singers and philosophers signed an open letter demanding free access to contraceptives and permission for abortion: "I declare that I am one of them. I declare that I have had an abortion. We demand open access to contraceptives; we demand open abortion." The text was written by star writer and intellectual Simone de Beauvoir, and French actress, singer and model Catherine Deneuve was among the signatories.
4. Sharon Stone
American actress and producer Sharon Stone became pregnant with her first boyfriend at the age of 18. At the time, she was living in Pennsylvania in Ohio, where it was illegal to terminate a pregnancy at her age. She left there and secretly from her relatives had an abortion. After that, Stone was unable to bear a child - had three miscarriages. Many years later, she, along with her husband, adopted three babies. About this the celebrity wrote in her candid memoir The Beauty of Living Twice.
5. Susan Sarandon
American actress Susan Sarandon had an abortion at the age of 20. She told about it in 2016 in an interview with The Guardian: "My first and only marriage was falling apart. I was in a relationship with a crazy man, so I knew it would be wrong to have a child with him," the movie star shared her personal.
Earlier OBOZREVATEL wrote about what star beauties and beauties of Hollywood complex because of what.
Only verified information from us in Telegram-channel Obozrevatel and Viber. Do not fall for fakes!