Trending:
Make no mistake! Five shades of shadows to forget about after 30. Photo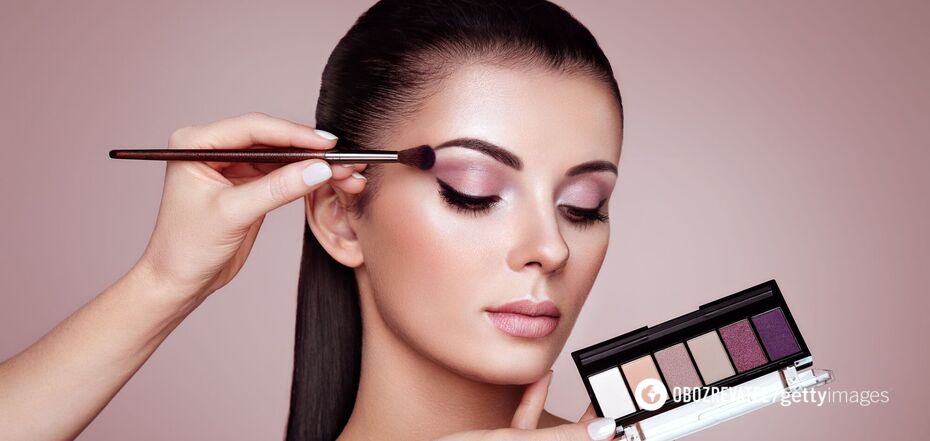 Shades of eye shadows to forget about after 30
The right eye makeup can do wonders: it can help make your eyes more expressive, visually hide flaws, emphasize beauty, add volume and even correct the shape if necessary. For ladies after 30 it is also an opportunity to hide wrinkles and other skin irregularities. However, if you use the wrong shade of eye shadow, there is a risk of getting the exact opposite effect.
A dull look, an accent on the bags under the eyes, adding a couple of extra years - this is not the whole list of "side effects" from the use of the wrong shades of shadows. What colors should be done away with once and for all after 30? We tell in the article of OBOZREVATEL.
Gray
The entire gray palette, alas, has to be said goodbye. This shade emphasizes dark circles under the eyes, makes small vessels more noticeable, and the overall image is more tired.
Brown
In fact, we won't criticize brown too much. It is a basic color that has many winning shades. The only problem is how to apply it correctly. Many beauties apply this shade in such a way that the look turns out tired and somewhat painful. To avoid this, apply lighter shades of brown on the lower eyelid, and shade the darker shades along the lash line.
Pearlescent
Such shadows have been on the list of anti-trends for a long time, but their irrelevance is not their only disadvantage. The fact is that pearlescent textures highlight even the smallest and seemingly imperceptible wrinkles. They certainly should not be used in everyday makeup, but for a certain evening event, where you want to shine as brightly as possible, you can make an exception. But in that case it is better to turn to a professional make-up artist, who will compensate the insidiousness of pearly shadows with a high-quality applied tone.
Dark matte
The matte texture makes the look dull and gloomy. Ladies over 30 are guaranteed to put an unwanted 10 years on top of their eyes with these shadows.
Highly vibrant shades
Of course, sometimes you want to add bright colors to your image. Especially now, in spring and summer, when there is such an abundance of colors around. However, using a rainbow palette in age-appropriate makeup is not a good idea. Blue, green, orange, fuchsia - such shades will only emphasize the defects of the appearance, focusing attention on wrinkles and age-related skin changes. Again, the exception may be a professional makeup artist, who will be able to apply a bright shadow so as not to spoil your appearance. But it is better not to experiment with bright colors on your own. In addition to looking older, you risk looking inappropriately infantile.
In the past, OBOZREVATEL wrote about how to choose the ideal shade of lipstick. There are 5 factors that you should focus on.
Only verified information on our Telegram channel Obozrevatel and Viber. Do not be fooled by fakes!