Trending:
How to quickly wash dishes from the dough: an effective way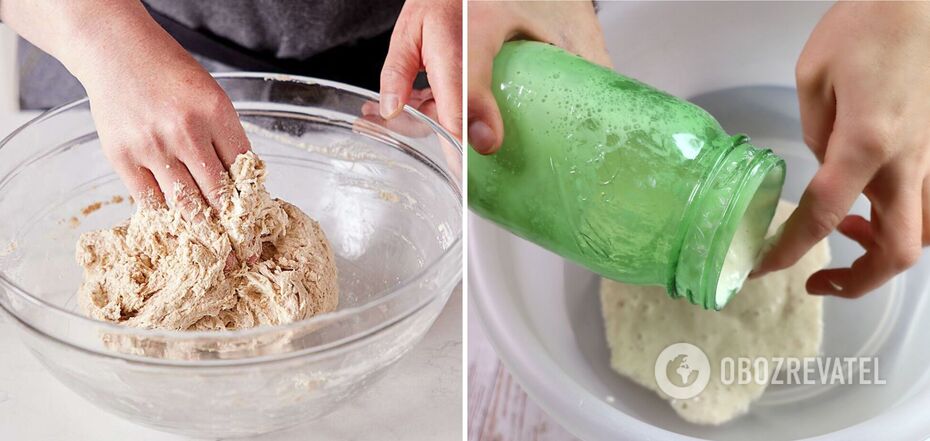 Sticky dough is difficult to clean without soaking
Pancakes for breakfast or homemade bread leave behind a whole mountain of dishes that are quite difficult to clean, because the viscous dough spoils sponges and brushes. Therefore, it can be very, very difficult to clean up the consequences of working with the dough.
However, there is a way to greatly simplify this task. OBOZREVATEL tells about this tiphack, which is used by experienced cooks.
Even dried dough can be easily removed if you soak the dish before washing it. You won't even need any additional products. You'll just have to fill the bowl or mold with warm water and let it stand until the dough residue has soaked and can't be easily removed. This will take anywhere from 10 minutes - depending on whether the dough is sticky or not.
Next, it is better to remove the residue from the walls with a whisk. A metal tool will make it easier to clean the dough after the bowl treatment - too much will stick to the sponge. You can use it when all visible dirt is mechanically removed.
Likewise, through soaking, the dough is easily removed from clothing. Put the thing in cold water for half an hour, and then gently rub the dirty place with a sponge.
Previously OBOZREVATEL told you how to easily and without friction clean silver jewelry at home.
Subscribe to channels OBOZREVATEL in Telegram and Viber to keep up with the latest developments.