Trending:
How to clean the fridge from yellowing: home methods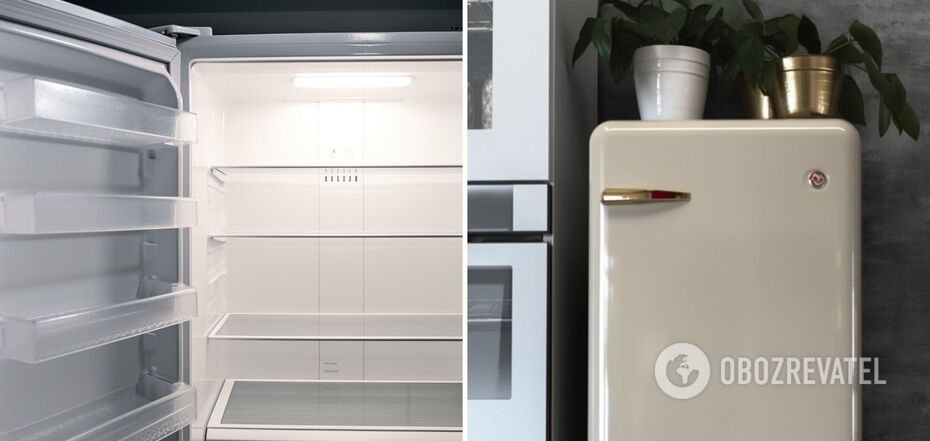 You can return plastic laundry to the laundry with home remedies
The white plastic inside your fridge is constantly in contact with various substances and liquids. Spilled juice or broth, a broken egg or a drop of fat with spices can leave stains on it, and you'll need to clean the plastic to restore its whiteness.
Fortunately, this is not such a difficult task. OBOZREVATEL tells you how to whiten plastic in the fridge using home remedies.
Laundry soap
For cleaning, you can take a bar of laundry soap, grate it and dissolve it in warm water, or you can use a ready-made liquid version of the product. Rub the yellowed area with this solution and leave it to act for about 30-40 minutes. After that, wipe off the soap with a sponge and rinse the treated area with water.
Alcohol
Both ethyl alcohol and ammonia will cope with yellowness. It will be enough to moisten a cloth or napkin in the product and treat the stain with it. If necessary, the procedure can be repeated several times, but over time, the yellowness should disappear.
Stomach acid
Both vinegar and citric acid diluted in warm water have bleaching properties. Use a cloth soaked in such a liquid to treat the stains and rinse them with water. If necessary, you can leave the acidic agent as a lotion on the stain for 15-30 minutes. But make sure that it does not damage the plastic.
Earlier, OBOZREVATEL told how to clean windows to shine after winter.
Subscribe to OBOZREVATEL's Telegram and Viber channels to keep up with the latest news.