Trending:
Former classmate of Charles III told how the future king was bullied at school: he never complained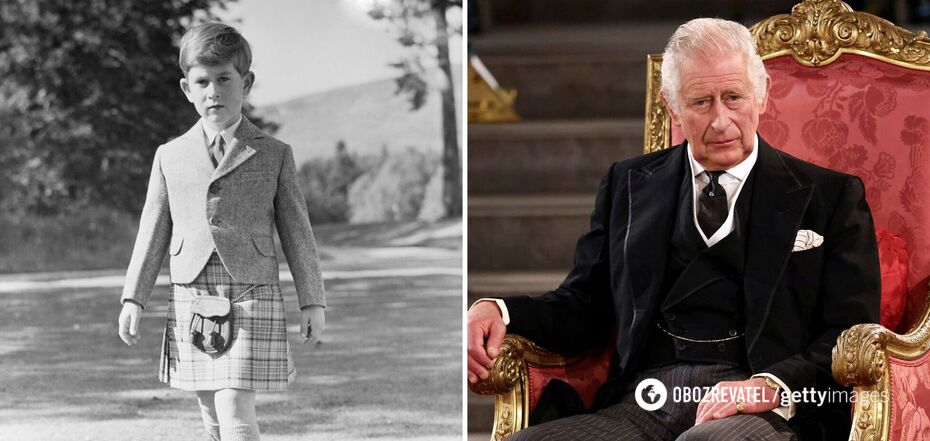 Former classmate of Charles III tells how the king was bullied at school
In the 1960s, the current King of Great Britain, Charles III, went to study at Gordonstoun Public School, where his father, Phillip, Duke of Edinburgh, had once graduated. He was a real pride of the school, but young Charles failed to repeat his father's fate. At the school and in the dormitory, the heir to the British throne faced cruel bullying from his peers and senior students.
One of the former classmates of Elizabeth II's son, Johnny Stoneborough, spoke about this difficult period for the prince and suggested that bullying shaped the nature of his reign. He shared his memories with the Telegraph.
"It was common knowledge that he was attacked in the dormitory: thrown out of bed while sleeping and so on. But the first time I saw him being abused was during a rugby game. A few boys decided it would be funny to "do him in". This meant punching him, pulling his ears, and all this in front of everyone. He never said a word. He just kept on learning. He never complained, never asked for help," said Stoneborough about Charles's school days.
Gordonstoun School is located in the far north of Scotland in the Moray Firth, east of the mountainous city of Inverness. Very low temperatures are the norm for this area, but the school's students were forced to go jogging every day without shirts, no matter how cold it was outside. Afterwards, the children had to take ice-cold showers and sit in their dorm rooms with the windows open. These harsh conditions were particularly difficult for the young prince.
"One of my memories of the prince is of him walking alone in his blue coat, with his hands in his pockets. Why do I remember this? Because he didn't have the 'right' coat. His coat, like mine, by the way, was bought in some smart London store, which was another reason for teasing," said the prince's former classmate.
It was not easy to make friends with Charles, because those who even tried to talk to him were immediately ridiculed as "friends of the king".
The prince found solace in his lessons, because he had a truly impeccable mind and a penchant for learning. Charles's only friend was his bodyguard, who was respected even by the future sovereign's classmates.
"There was one thing that made him very cool in our eyes: he had a bodyguard, Sergeant Green, a big, friendly London cop in a Land Rover, who followed him everywhere. The prince confided in him in those early years. He may have been the prince's only friend," said Johnny Stoneborough.
Later, Charles openly said that he did not like studying at Gordonstoun, where he was sent against his will, but at the same time he was glad that he attended this particular school, because its rigour and discipline had a strong influence on him.
Earlier, OBOZREVATEL wrote that Charles III will come to Liverpool to carry out an "important" mission before the opening of the Eurovision Song Contest 2023. What exactly was entrusted to the monarch - read in our material.
Only verified information is available in our Obozrevatel Telegram channel and Viber. Do not fall for fakes!