Trending:
"Blinded" by dreams of Hollywood: Jim Carrey, Demi Moore and other stars who dropped out of school to pursue a career in film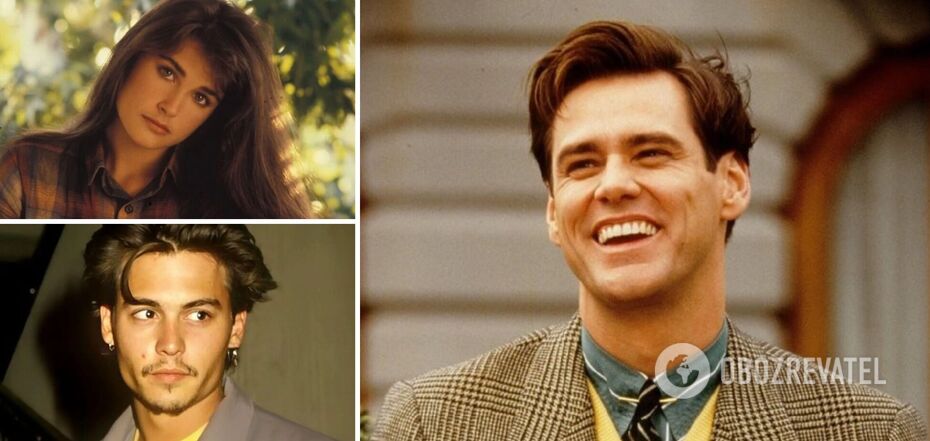 Jim Carrey, Demi Moore, and Johnny Depp all dropped out of high school as teenagers.
They were once children who dreamed of conquering the cinema. They imagined walking the red carpet in the spotlight and receiving numerous offers from directors.
These images so filled the minds of teenagers that they decided to drop out of school. Then they had to face the harsh reality: fame does not come easily. Read more about these daredevils in the material OBOZREVATEL.
1. Johnny Depp
American actor, producer, director, screenwriter and musician Johnny Depp was expelled from school at age 15 for failure and misconduct. He was not particularly disappointed. He did not even try to transfer to another institution.
Depp decided that now nothing would prevent him from becoming a star. For 5 years he perfected his acting skills and went to auditions. Only at 20, his girlfriend introduced him to Nicolas Cage, who helped him get his first role in the movie "A Nightmare on Elm Street" (1984). Johnny became a movie star after the 1990 release of the fairy tale "Edward Scissorhands."
2. Jim Carrey
Canadian comedian, actor and artist Jim Carrey had to quit school at the age of 15. Then his father lost his job and his mother became seriously ill. There wasn't even enough money to pay the rent on the house. The family lived at an RV park in an old Volkswagen trailer.
Jim worked part-time as a janitor for a while, and later became a popular stand-up comedian. World fame for him brought the comedy "Ace Ventura: Pet Hunting" (1994). By that time Kerry was 32 years old.
3. Uma Thurman
American actress Uma Thurman dropped out of school as a teenager to dream of a career in Hollywood, but soon regretted it. She expected to quickly conquer the cinema. Instead, for a long time had to shoot episodes of little-known movies. In parallel, Uma worked as a dishwasher and cleaner.
That all changed when Quentin Tarantino offered Thurman a role in "Pulp Fiction" (1994), which raised the career of an actress to a new level. At that time she was 24 years old.
4. John Travolta
American actor and singer John Travolta dropped out of high school at age 16. He did well in his studies, but he thought that the classes interfered with his work in modeling and acting. Contrary to expectations, success came not immediately, but after 7 years. In 1977 the movie "Saturday Night Live" was released, which made John popular.
5. Demi Moore
American model and actress Demi Moore grew up in a dysfunctional family: alcohol was more important to her parents than children. Because of the constant moves, the girl had difficulty adapting to new schools. At 16, she decided to leave school and got a job in a modeling agency. In parallel, Demi went to acting classes. The first recognition came to her at age 20 after filming in the TV series "General Hospital", released in 1982.
Previously OBOZREVATEL wrote about 5 stars who were bullied at school.
Only verified information in our Telegram channel Obozrevatel and in Viber. Do not be fooled by fakes!