Trending:
Better leave them at home: 10 things you should never wear when traveling abroad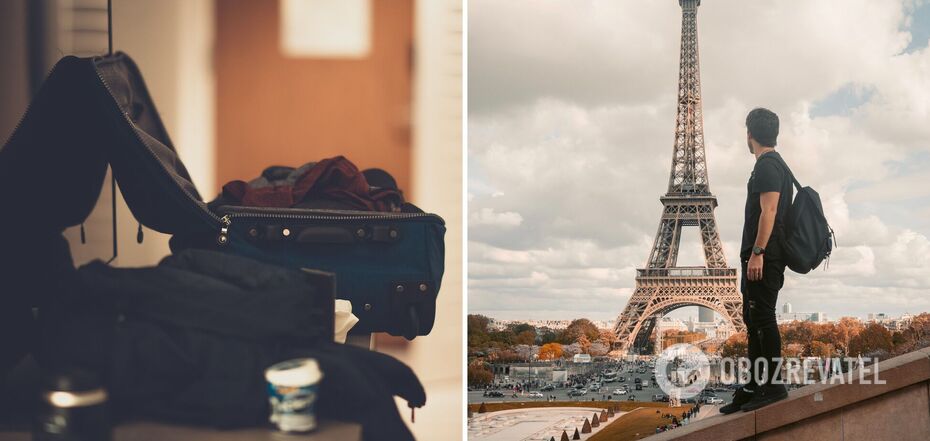 Some things you should not take with you when traveling
When packing your suitcase, it is advisable to keep in mind the customs, culture, and religious beliefs of the country you are traveling to. Clothes, accessories, and gadgets can help you have a comfortable and safe vacation, or they can play a bad joke.
In addition to safety, choosing the right look will help you not to offend locals or become a target for thieves. The 10 things you shouldn't take with you are listed on the Travel Team website (scroll to the bottom of the page to see the photos).
Jewelry
It is better to leave expensive, flashy jewelry at home to avoid attracting the attention of thieves and criminals.
Open shoes
When walking anywhere other than the beach, it's a good idea to wear closed shoes, which can help prevent insect bites or cuts on your toes.
Shorts
Short shorts can look awkward in some countries where culture and religion do not approve of revealing clothing.
Religious images, swear words, or national flags on clothing
It's wise to avoid wearing clothes with religious symbols, swear words, and national flags to avoid stirring up emotional discussion during your vacation.
Bright colors
Overly colorful clothes will attract a lot of attention, and a foreign country is not as safe as home. To avoid accidentally becoming a target for thieves, you should blend in with the crowd.
Inappropriate colors
Black and blue things in central Africa attract insects, and in some parts of Asia, white is considered the color of funerals and mourning. It's better to find out such little things before your vacation so that it goes smoothly.
Jeans
This can be a good choice anywhere, but not during a tour of religious and cultural sites. It is better to dress appropriately for holy places.
Backpack
The first thing that gives away a tourist is a roomy backpack on your shoulders. This can make thieves think that a successful robbery is possible.
Camera
Without a camera or a phone with a good camera, it is difficult to take good shots in touristy places, but this does not mean that you should keep them in your hands or in another visible place. Unless you need to in a foreign country, it's better not to show off the contents of your bag.
Immodest top
A plunging neckline or a short top can look vulgar in some countries or simply be impractical when traveling.
Earlier, OBOZREVATEL wrote about 8 ridiculous hairstyles that people wore many years ago. Some of them today seem to be frankly bad decisions that are mocked on the Internet.
Only verified information in our Telegram channel Obozrevatel and Viber channels. Don't fall for fakes!