Trending:
Ben Affleck, Megan Fox, and others: Five stars who are terrified of air travel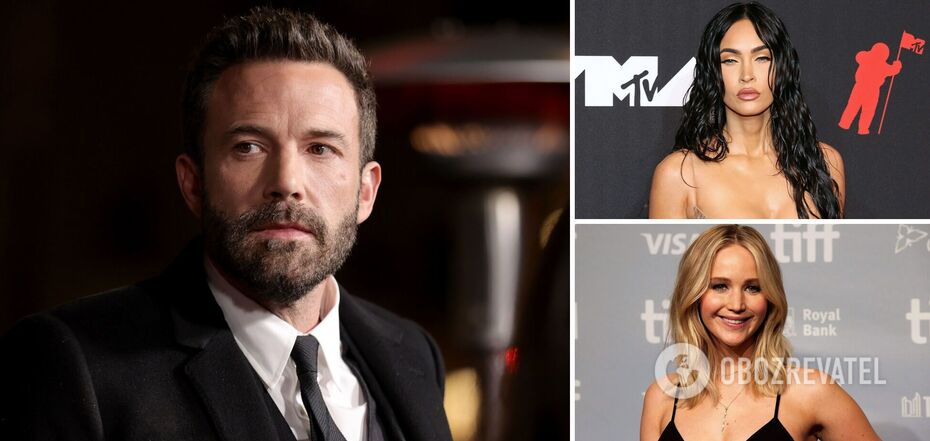 Fear of flying is inherent even in celebrities
A star's career is inextricably linked with a lot of traveling around the world. The easiest and fastest way to get somewhere is by plane. But it's also the scariest. Many people suffer from aerophobia - a panic fear of flying. There are world celebrities among them.
OBOZREVATEL tells about five superstars who have to overcome their own fear every time before boarding the plane. Some of them have really scary stories behind them.
Ben Affleck
The Oscar-winning actor and director had an accident as a child that did irreparable damage to his psyche. At the age of nine, he went to Washington by himself, unaccompanied by an airplane. Already after takeoff, a lightning struck the aircraft with the future star on board. The engine began a fire and the plane had to be urgently boarded. Since then, Affleck is not burning desire to fly unnecessarily.
Megan Fox
At first the actress had no problems until, at the age of about 20, she got a job in New York, while living in Los Angeles. Fox had to fly across the States every four days. That's when she started noticing this fear. To cope with it, she invented her own way - she put on the music that gives her confidence that she will not die. Usually it's Britney Spears and her album Oops! I Did It Again.
Kate Winslet
The star of "Titanic" and "Avatar: The Way of the Water" doesn't panic aboard an airplane, but she can't trust this mode of transportation 100%. So she has come up with a very rational plan to minimize the risks that flying generates. She never takes the same flight as her husband. The reason is simple - the likelihood that both planes crash and they both die is very small. This means that her children will not be left round orphans. Knowing this, the actress feels more relaxed on the plane.
Sandra Bullock
The celebrity survived a plane crash for real. In 2000, she was flying privately from Texas to Wyoming when the plane hit a snowstorm during landing and fell into the snow. Fortunately, Bullock, her friend and two crew members survived. But since then, the actress describes her fear of flying as nothing short of deadly. Tame it star helped offer to star in a fantastic Alfonso Cuaron film "Gravity". For the role of astronaut Ryan Stone, which, despite the paralyzing fear is forced to seek a way to return to Earth after the disaster in space, Bullock was then nominated for "Oscar", "Golden Globe" and BAFTA.
Jennifer Lawrence
OBOZREVATEL previously told about five millionaire stars who were homeless at the beginning of their careers.
Only verified information on our Telegram channel Obozrevatel and Viber. Do not be fooled by fakes!