Trending:
Baskov revealed who decides when the war will end and complained that he was turned away because of his support for Putin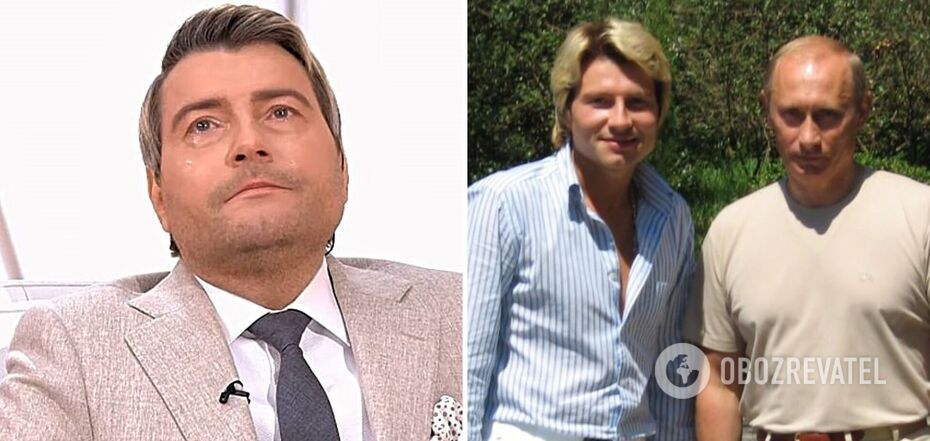 Nikolai Baskov has issued another piece of nonsense
The pro-Putin singer Nikolai Baskov, who recently promised to pay a million to anyone who would hit a Leopard tank, has issued a new propaganda piece. Putin's henchman called Ukrainians "Nazis", but at the same time shifted the responsibility for the war to some "global international level".
These abstract people in his imagination are supposed to decide when to end the genocide started by his adored dictator. He gave this comment to Russian pseudo-media (to see the photo, scroll to the bottom of the page).
As required by the Kremlin's methodology, Baskov first called for helping the occupiers terrorise civilian Ukrainians, and then boasted of his visits to the occupied Ukrainian territories.
"No one could have imagined that nationalists would do this. People just lost everything because of them. Everything they could have. But everyone believes and hopes that it will all be over soon. Peace will come and Nazism will be finally defeated in Ukraine," the singer said.
However, he did not say that the same "lost everything" had been gained before 2014, when Donbas lived peacefully without occupation. He also did not explain why Baskov came to dance in front of "Nazis" and "nationalists". But the artist found the person responsible for the end of the war, who, as expected, was not Putin.
"I can't give you an exact timeline. It's not up to me to decide. This is decided at the global international level," the artist said.
Interestingly, his bloodthirsty views are not shared by all Russian celebrities and ordinary acquaintances. Baskov admitted that many people have abandoned him because of his support for Putin.
"I don't care at all who stopped talking to me. Everyone around me holds the same position as I do. And those who didn't want to talk to me because of my position, let them think for themselves," the Putinist said.
Earlier, OBOZREVATEL wrote that Baskov's friend Leps paid for his promise to pay the occupiers. His director was driven to hysteria by Kazakhs who did not want to watch the Putinist's concert.
Only verified information is available on our Obozrevatel Telegram channel and Viber. Do not fall for fakes!