Trending:
A new vision of classic elegance: the Old Money style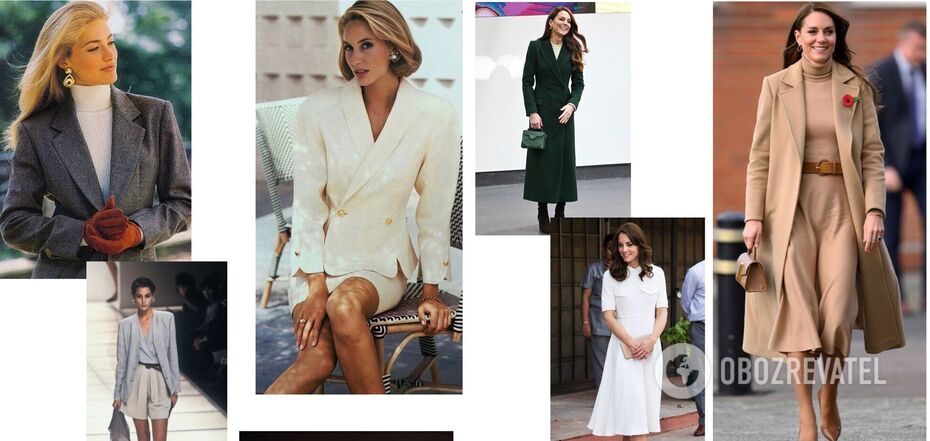 A new vision of classic elegance: the Old Money style
The fashion world has always reflected the spirit of the era and attitude to luxury. And among them, a special place is occupied by "Old Money" - a style that is becoming a real antidote to fast-paced fashion and is noted for its unwavering elegance and restrained luxury.
My name is Anna Romanko, I am a Ukrainian style expert and fashion stylist, and in this article I will tell you about the Old Money trend in your wardrobe. According to statistics, its popularity is now in second place, right after the iconic Barbie. But the differences from the incomparable doll allow us to say that the Old Money style is a choice for a lifetime, and perhaps even a generation.
This style has its roots in the customs of the past centuries, when the heirs of wealthy families tried to reflect their status superiority through silent, refined dress. They never made any gimmicks to emphasize their wealth or attempts to show off their benefits through their attire. Modesty and self-confidence are the main features of this style.
Inside Old Money, there is a ban on brightness, instead everything hints at tenderness and luxury, which provides an aesthetic that is muted to the smallest detail. This style is distinctly different from the desire for originality. Its color scheme is inspired by calm pastel shades, which adds a subtle harmony to the images.
"Old Money" is a kind of movement away from fast fashion, where time exists on other levels. The main attributes are restraint, comfort and impeccable elegance. At the same time, this style makes sure that the outfit does not seem formal.
This outfit forbids excess, deep necklines, and scandalous cutouts. And yet, it has the ability to be relevant in any era.
Among the icons of style is Carolyn Bisset Kennedy, who set the standard for aristocratic dress with her exquisite taste. Today, Kate Middleton is a student of her fashion lessons.
When choosing clothes, focus on quality and design rather than brand. There are many manufacturers who specialize in making high-quality clothing that fits the "Old Money" style. There are brands that specialize in making "quiet luxury". These include: Loro Piana, Brunello Cucinelli, Kiton, Valextra, Delvaux. They are also present in the collections of Khaite, Malo, Hermes, Max Mara, Maison Collection, The Row, Goop, Prada.
The secret of success is reflected in the words of Coco Chanel: "Luxury is when the inside is as beautiful as the outside". Therefore, the choice in clothing should be made with attention to detail: carefully embroidered seams, impeccable lining, and impeccable stitching quality.
So let's choose the following items:
- Classic cotton shirt in white or blue
- Classic pants made of wool and silk
- Knit quality jumpers of your own size (not oversized)
- Classic cut skirts or polys
- Silk and satin skirts
- Cashmere coats
- Quality shoes and accessories
Accessories are an integral part of the "Old Money" style, where they neatly emphasize the image, but never take attention away from the essence. Minimalist jewelry, classic bags, and neutral eyeglass frames are the famous neatness that characterizes this style.
Nowadays, even a sports wardrobe can acquire a touch of "Old Money", in which you spend even your free time with taste. The choice of sportswear should always emphasize sophistication and confidence.
With this style in mind, it's worth remembering that quality and care are key components of a flawless look. Even if you can't afford an expensive outfit, choose fabrics that will stand up to time and add a touch of class to your look. This choice will not only emphasize your style, but also add a sense of sophistication.
I would also like to draw your attention to the fact that clothing care is a key aspect that can affect the overall impression of an "Old Money" look. I would like to add a few tips on how to care for your outfit so that it always looks perfect:
Follow the washing instructions Always read the instructions on the label for washing and care of the product. Following the recommendations will help maintain the quality and color of the fabric.
Ironing Use a steam iron to iron your garment. Take care to avoid creases and wrinkles.
Storage Store clothes on hangers to prevent them from losing their shape. Bags and accessories are best stored in cases or dust bags.
Periodic purging Take an inventory of your wardrobe from time to time. Gather those items that you no longer wear and donate them or put them up for sale, if possible.
Avoid excessive washing Fabrics that don't wrinkle can retain their appearance for a long time, even after repeated washing. Avoid overwashing, and if necessary, carefully follow the instructions on the tag.
Keeping your clothes in good condition is not only about maintaining their aesthetics, but also about showing respect for your own image and style.
So, remember that choosing an Old Money outfit will not only make you look incredibly stylish and elegant, but also make you feel confident and sophisticated in any situation. So let the "Old Money" style reveal the best version of you. After all, the Old Money style is not just clothes, it is a way to express your inner sophistication and elegance through your image.