Trending:
A new trend is gaining popularity: what is the secret of unisex style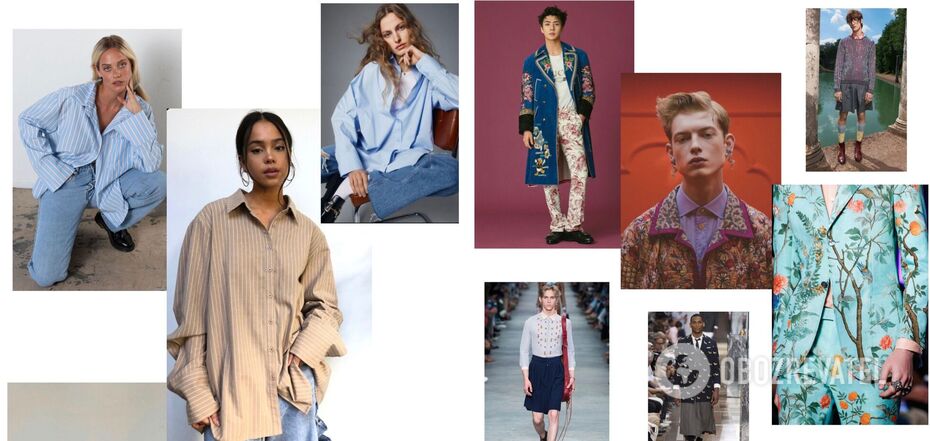 A new trend is gaining popularity: what is the secret of unisex style
The unisex style is gaining popularity. Today, universal unisex items have not only become a major trend but also reflect changes in society. Openness, equality and the search for identity have turned these things into a manifesto of self-expression, regardless of gender boundaries.
My name is Anna Romanko, I am a style expert and fashion stylist. I will tell you what unisex items are and why they are so popular.
Unisex clothes are clothes that can be worn by both men and women as they do not have strong gender characteristics. It can be a product made in such a way that it suits both sexes or classic items of clothing that are not traditionally associated with a specific gender. Analyzing the style as a whole, it should be added that it is the result of changes in the culture of society and progressive views on gender identity. This style gradually emerged in the 1960s out of a desire for greater equality and freedom in choosing clothes, regardless of gender.
It is important to note that unisex clothing does not have to be completely neutral. Some designers and brands are actively experimenting with incorporating elements that can suit both genders, but this is done in a way that ensures the look is expressive and stylish.
Gender revolutionaries
From famous fashion houses to the mass market, unisex style has found its place on the canvas of the fashion world. Brands such as Maison Margiela and Rick Owens carry the flag of agender style in their collections, conveying freedom and expression in every seam. What was once an experiment has now turned into a declaration of fashion values.
Women's clothing in men's wardrobe is not new, but it is always relevant. We have long seen all kinds of looks on men, various feminine prints, silhouettes, fabrics, etc. Gucci has taken the genderless trend very seriously and reflects this in their new collections.
Jeans: a symbol of freedom
What could be more universal and reflective of the spirit of agender style than jeans? The first attempts to create unisex jeans were made by Calvin Klein. Now jeans are not just a product but a manifesto of rejection of traditional gender norms. A loose fit, boyfriend model or pipe jeans is the perfect way to express your individuality. We distract the eyes by complementing them with cotton T-shirts and oversized jackets.
Oversized jacket: a symbiosis of style
A jacket is a wardrobe element that embodies the spirit of agender style. The relationship between the genders in the fashion world is becoming more equal, and this contributes to the fact that women's jackets can easily transition into men's wardrobes and vice versa. By choosing a model with wide shoulders, we try to change the idea of what is "masculine" and "feminine".
Hoodie: comfort and courage
The pandemic has changed our attitude to fashion. The hoodie, previously associated with sports, has now become a symbol of our desire to combine comfort with style. This "lazy fashion" means that now we are not talking about how we look, but how we feel. It's important to note that we can easily recognize the agender style in hoodies, as it has made the usual fun and practicality the center of our identity.
The shirt: a sanctuary of sexuality
The fashion world is gradually changing its perception of sexuality. Shirts, which used to be a symbol of female dominance, are now widely used in men's wardrobes. The play of genders and silhouettes makes this piece of clothing a real tool for self-expression and sexual identity.
Today, unisex style is becoming increasingly popular and gaining more attention from designers, brands and consumers. Many companies create unisex collections or include unisex elements in their regular collections. The main goal of this style is to create clothes that are accessible and comfortable for everyone, as well as support the ideas of inclusivity and equality.
It is important to note that unisex fashion is not limited to shoes and clothing. It also includes accessories, hair, makeup and other style elements. Unisex fashion is becoming an important element of contemporary culture, reflecting changes in perceptions of gender roles and identity.