Trending:
5 stars who encountered mysticism in their lives: some have not found the answer yet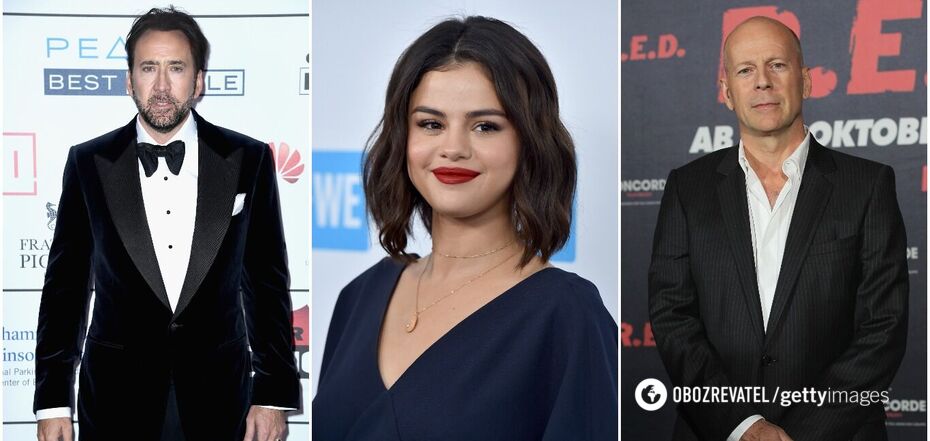 Celebrities who have encountered mysticism in their lives
Magic, UFOs, ghosts and psychics - some people believe in them, while others consider them to be absolute fiction and nonsense. However, there are many celebrities among those in the former category. Moreover, some celebrities claim to have experienced mysticism in real life.
For example, singer Selena Gomez has seen aliens, and actor and musician Jared Leto lives in a haunted house, which is why he has to constantly change butlers who cannot stand strange night footsteps and frightening noises. We will tell you about these and other artists in the OBOZREVATEL article.
Selena Gomez
Indeed, according to the singer and actress of youth films and TV series, she has encountered ghosts and UFOs. Now, according to Selena, she is not afraid of them. The star has downloaded a special app on her phone that allows her to "catch" otherworldly beings.
Jared Leto
Jared Leto is not only not afraid of ghosts, but lives with them. A few years ago, the actor bought a new property - a former military film studio with a mansion and a large plot of land in the Hollywood Hills. According to the film star, his house is full of ghosts. That's why he calmly agrees to film in a cemetery and other eerie places, because he "trains" to communicate with ghosts at home. Night footsteps, unexplained rustles and eerie sighs are also heard by Leto's cleaning staff, who change quite often.
Bruce Willis
Willis encountered otherworldly forces while filming the mystical film The Sixth Sense. One of the scenes took place in a church. The actor wanted to help his 8-year-old co-star Hayley Joel Osment feel more relaxed. He started making funny faces and joking about the mysticism in the film. Suddenly, the boy asked the star to step aside immediately. A few seconds later, a huge Gothic chandelier fell on the spot where Willis was standing. After a while, Bruce tried again to come up with some ghost jokes, but a few seconds later he fell down the stairs and broke his nose. Since then, he has become extremely superstitious.
Lady Gaga
If we recall the beginning of the singer's career, she constantly shocked the public with her outrageous outfits, for which she was often called an alien being. However, as it turned out, Gaga herself is afraid of mysticism, although she believes in it. For example, at one of her concerts in London, immediately after performing her hit song Alejandro, the artist abruptly interrupted the performance and left the stage. It turned out that she had called ghost hunters because she felt the presence of paranormal phenomena in the hall. When they completed their work, the singer returned to her fans and calmly continued the show.
Nicolas Cage
When you learn the story of the actor's former home, watching mystical films with his participation will become much scarier. Many years ago, Cage bought a mansion in New Orleans on Royal Street, where Delphine LaLaurie lived in the 19th century - she tortured and killed black slaves. The star spent only one night in the house, and the next morning he put it up for sale. According to Cage, the ghosts did not let him sleep with eerie screams and threats of revenge.
Earlier, OBOZREVATEL wrote about the most mysterious deaths of celebrities, the mystery of which has not been solved yet. Read more in our material.
Only verified information is available in our Obozrevatel Telegram channel and Viber. Do not fall for fakes!