Trending:
Ambassador: Israel is not ready to cross the "red lines" in arms deliveries to Ukraine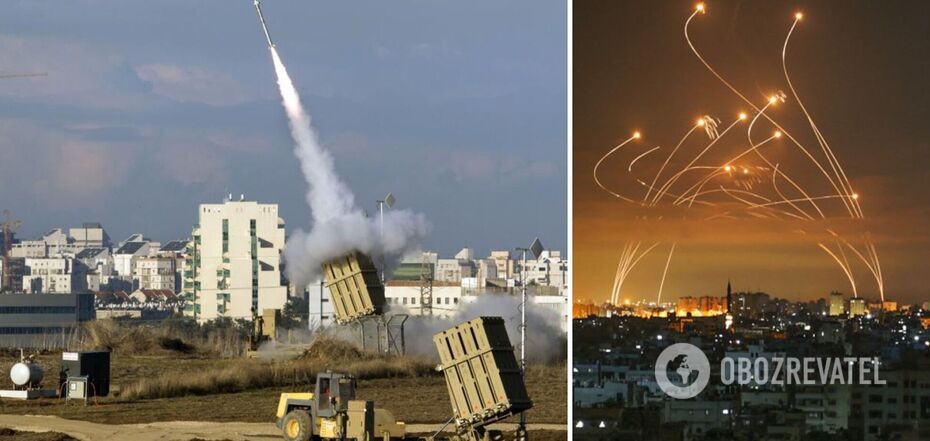 Iron Dome Air Defense System. Source: OBOZREVATEL
Israel will not supply Ukraine with the Iron Dome missile defense system developed jointly with the US. Jerusalem justifies this decision with the fear that it will fall into the hands of Iran.
Another reason for Israel's refusal to transfer even defense weapons to Ukraine is the fear of angering Russia, which "plays a special role in the Middle East," particularly in Syria and Iran. Michael Brodsky, Israel's ambassador to Ukraine, told ZN.UA about the "red lines" that Israel is not ready to cross.
Commenting on Israeli Prime Minister Benjamin Netanyahu's recent statement about his refusal to transfer the Iron Dome missile defense system to Ukraine because of fears that it would end up in Iran's hands, Brodsky said he considered such fears justified.
"I am not a military expert and do not have all the information on the subject. But I know that these fears are not unfounded. Moreover, Israel, when exporting any weapon, in particular of a defense nature, always thinks about the fact that it could fall into the hands of either Iran or terrorist organizations. And you have seen how Iran can effectively use the weapons that fall into its hands. Today, Ukraine is being bombarded with Iranian "Shahed" based on Western drones. Iran was able to make quite effective copies," the diplomat said.
Journalists in answer asked why other partners of Ukraine do not have such fears and why, for example, Germany and the USA decided to transfer MIM-104 Patriot systems and Gepard anti-missile defense system to our country. Brodsky responded that it's not just about Iran, but also about "red lines" that Israel does not want to cross because of concerns about its own security.
"This has to do with the special role Russia plays in the Middle East. Syria and Lebanon are areas of our interests related to Israel's national security. Something in which no Israeli government would be willing to concede. You know that Russia is very clearly and actively present in Syria, especially since 2015. And we know that any careless move or even utterance can lead either to a new war or to an outbreak of terror, which in turn will lead to the deaths of Israelis, both civilians and soldiers," Brodsky stressed.
He also added that Israel's Iron Dome is especially effective against primitive short-range missiles, while Russia attacks Ukraine with ballistic and cruise missiles.
As a reminder, Netanyahu previously explained why Israel would not agree to hand over the Iron Dome to Ukraine and why this country does not intend to provide military support to Ukraine to fight the Russian occupation army at all.
As for the Iron Dome, the head of the Israeli government stated that this system could allegedly fall into the hands of Iran and be used against Israel itself. And that "would endanger the lives of millions of Israelis".
Ambassador Brodsky also said that Ukraine supports 90% of the UN's anti-Israeli decisions and called for a change in the situation. He cited Ukraine's requests for assistance to Israel and the fact that Israel supports Ukraine, albeit not in all issues.
Meanwhile, Ukraine recently called on Israel to stop any cooperation with Russia. The Ukrainian Embassy in Israel said that the current Israeli government has chosen the path of close cooperation with the aggressor country. The diplomatic office stressed that this is evidenced by a number of quite controversial events that took place in the first half of 2023, which coincided with the practical absence of Israeli humanitarian aid to Ukraine.
The embassy also noted that the fruitless visit of the Israeli Foreign Minister to Ukraine in February this year and a series of interviews by Prime Minister Benjamin Netanyahu deserve special attention.
Only verified information at our Telegram-channel Obozrevatel, Threads and Viber . Don't be fooled by fakes!