Trending:
There was a turning point on the front in the area of Robotyne-Novoprokopivka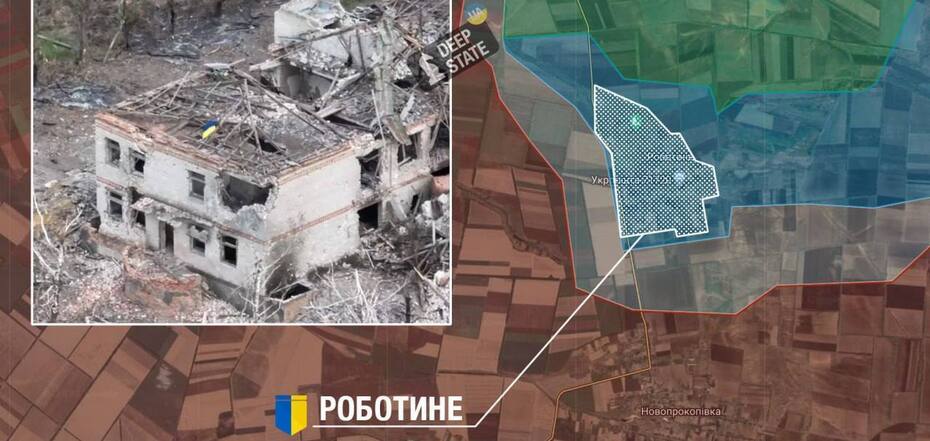 Robotyne has been moved to the zone of liberated territories
Some news from the Robotyne-Novoprokopivka neighborhood.
It should be understood that positive news from that area is good, of course, but these are the first achievements, after which there is still a lot of work to be done. So it is a bit early to say that we have made decisive progress.
However, some markers indicate that the enemy spent a lot of resources to keep the line intact.
First of all, the enemy lost a lot of artillery and special troops in the area. The result was the pulling in of reserves in the style of "let's get everyone we can". As a result, different squads appeared on the line, which were poorly coordinated and with a low percentage of completion. This hodgepodge demonstrates worsening performance each time.
In addition, the Russians are actively using aviation. Guided aerial bombs are flying at our positions very often, there were cases when this bomb struck every two weeks. It is not very helpful, but the very fact that the Russians are actively using guided bombs when they do not have them in large quantities is a rather hysterical decision in the style of "use everything you have so that they do not pass".
Some interesting information from one of the unexploded bombs is the new Comet CRPA module. It should be recognized that the Russians have made a significant step forward in improving this module.
To summarize, the first but the most important steps have been taken. The assault troops gained their necessary combat experience against such an enemy, which no one has ever stormed in life under such conditions without parity. The enemy in defense clogs the line with various unstaffed units after having so many losses. Now it is a very important period to determine whether the enemy will be able to stop this breach in the defense, which is rapidly expanding or the AFU will collapse a few more positions and the front will fall after some time.
So far, the enemy is not doing a good job, but it is a fierce fight for our soldiers anyway. This is a turning point and we will hope that our forces will succeed.