Trending:
Kremlin may stop hostilities: general names condition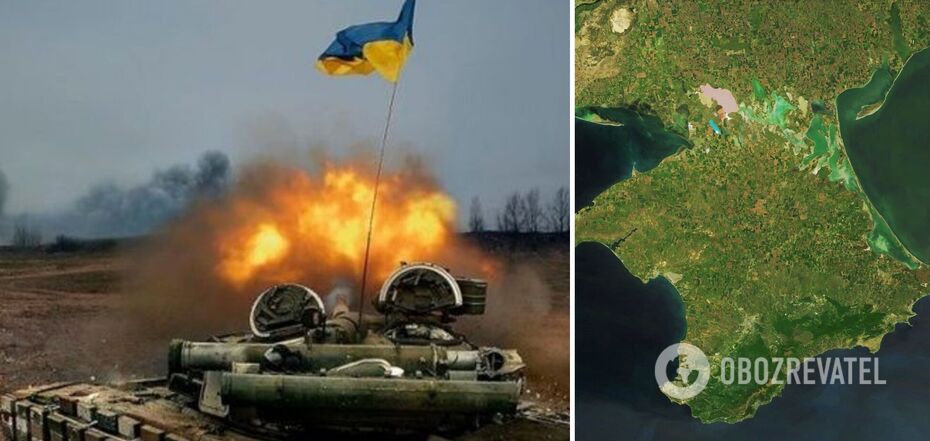 General names condition for cessation of hostilities
The liberation of the temporarily occupied Crimea will be a big blow to the entire system of war organization of the aggressor country Russia. This may be followed by the cessation of hostilities in Ukraine.
This opinion was expressed in an exclusive interview with OBOZREVATEL by former Deputy Chief of General Staff of the Armed Forces of Ukraine, Lieutenant General Ihor Romanenko. "I distinguish between the concepts of cessation of hostilities and cessation of war," he clarified.
The general agreed with the conclusions reached by Ben Hodges, former commander of the US Army in Europe, that Crimea is a decisive territory of war.
"I'll agree with Hodges. He says that there is not only a military background here, but also a military and political strategic order. If we manage to liberate Crimea in the near future, it will be a significant blow to the entire system of war organization on the part of the Russian Federation, and this may be one of the conditions for the cessation of hostilities," Romanenko said.
He admitted that it is possible that Ukraine and Russia will not sign a peace treaty as a result of the war, as it happened in the case of Japan. As is known, this country has not yet signed a peace treaty with Russia on the results of World War II.
"We can expect the same situation if there is a reactionary regime in Russia, which will behave accordingly and with which it will not be possible to conclude any treaty on the war," the general said.
"For us, there will be peace only when our interests are taken into account, we will not go for any other agreement. This is not the spring of 2022, when there was a difficult situation, when the political side of Ukraine was ready to sign documents related to return to the original positions on February 24. We have grown stronger, and now we will fight to return to the 1991 borders," the general summarized.
As OBOZREVATEL wrote, the President of Ukraine Volodymyr Zelensky said that the liberation of Crimea can occur both militarily and diplomatically. According to the head of state, until the Ukrainian peninsula will not be de-occupied, we can not talk about a stable peace on the European continent.