Trending:
How to keep your iPhone battery charged for longer: a simple life hack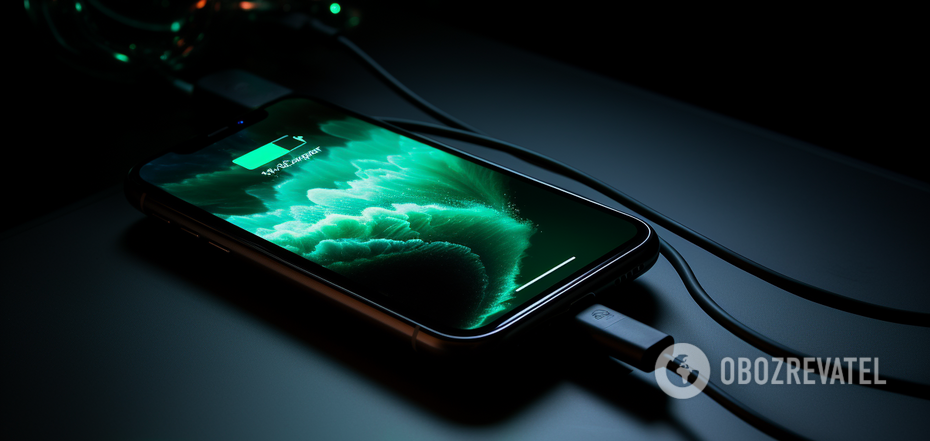 A small change in the settings will extend the battery life of your iPhone
Many iPhone owners are familiar with the unpleasant feeling that comes with a low battery notification on the screen. Fortunately, this moment can be postponed.
OBOZ.UA asked for life hacks on how to extend the battery life of an Apple smartphone. It will be especially useful for those who have just updated the device's operating system to iOS 17.1.1. The update, as usual, has led to a surge in complaints about the iPhone's battery life.
This situation can be somewhat remedied by changing some settings on your device. It will be enough to adjust the screen. To do this, head to your iPhone's settings, select Accessibility, then Display & Text Size and turn on the Reduce White Point option.
The smaller this point is, the less battery life your device will consume. This change may affect the use of your smartphone in bright light, but should not cause problems in fall weather. In addition, this reduction in brightness will help reduce eye strain and make it easier to fall asleep if you use your screen before bed. The lower light output won't interfere with the production of melatonin, a hormone that's essential for falling asleep.
Experienced users say that this life hack can make it difficult to read messages and other text on your phone. But there is a solution. Reducing the white point is not the same as changing the brightness on your iPhone's home screen. This means that you can adjust both the optimal point that optimizes reading from the phone and the battery consumption when the screen is illuminated.
Earlier, OBOZ.UA talked about a hidden feature in iOS 17 that will help reduce the strain on eyesight.
Subscribe to OBOZ.UA on Telegram and Viber to keep up with the latest developments.