Trending:
Fishing calendar for October: tips for a better catch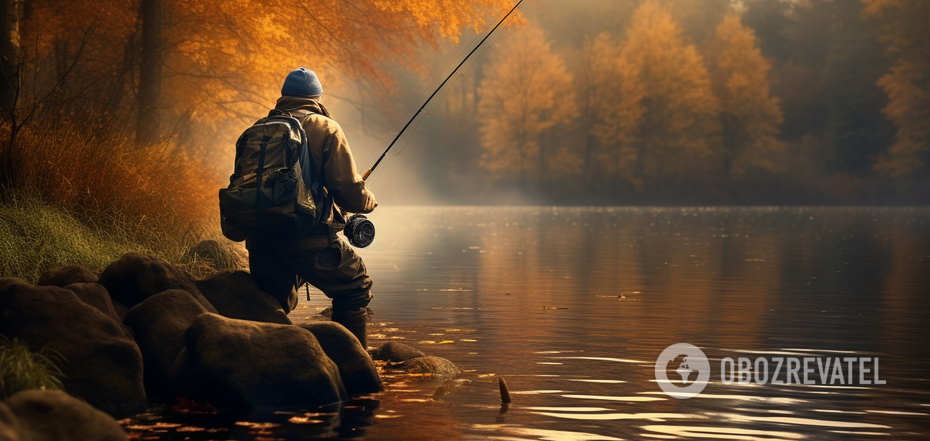 Fishing in October
Autumn fishing is a special pleasure, but there are some nuances to consider. October has come - the time of rains and cold winds. Of course, these factors make it difficult to find white fish.
Among predators, pike remains active and continues to feed in deep water. OBOZREVATEL has collected the best tips for catching fish and offers to familiarize yourself with the fishing calendar for October.
What fish can be caught in October
Due to weather conditions, white fish become more passive, but predators begin to feed actively.
Pike
Autumn is the period of the highest pike activity, so spinning anglers have a great opportunity to catch this predatory fish. It is active at depths and responds well to an oscillating spoon.
Perch
Perch is also on the hunt. Even large fishing lures will do. After a hot summer, the water temperature becomes more comfortable for perch, so it begins to behave more actively.
Pike perch
In the first half of October, pike perch can be found in the shallows, where there are usually many fry. However, with the first frosts, pike perch leaves these shallows and does not come out even in the dark. The best way to catch pike perch is with live bait.
Roach
In the fall, river and lake fish begin to prepare for winter. Roach gather in large schools to spend the winter in deep holes. The fish strand in the late afternoon to find food.
Fishing calendar for October 2023
Favorable days: October 6, 7, 8, 9, 10, 18, 19, 20, 21, 22, 23.
Good days: October 3, 4, 5, 11, 12, 17, 24, 25, 26.
Unlucky days: October 1, 2, 13, 15, 16, 27, 29, 30, 31.
When and where to fish in October
Experienced fishermen advise to focus on fry when choosing a fishing spot, as they gather in schools and attract predators.
The time of day also affects fish activity. As a rule, in October, mornings are the periods of least activity. The reason is primarily low temperatures. In the afternoon, fish activity increases as the water warms up.
Earlier, OBOZREVATEL told you how to make carp bait at home.
Subscribe to the OBOZREVATEL channels onTelegram and Viber to keep up with the latest events.