Trending:
Switch them off immediately! Three unnecessary features on your smartphone that drain your battery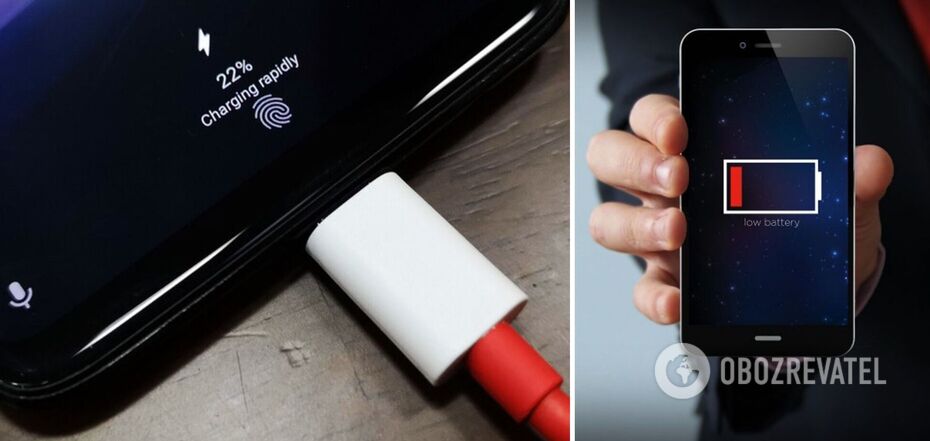 Which functions drain the battery
In conditions of constant power outages, it is especially important to have a charged phone. The charge may not always last long, especially during periods of prolonged power outages.
Some smartphone functions significantly reduce the charge. Sante Plus experts recommend that you disable these settings to prevent the battery from draining too quickly.
Some smartphone models have settings that automatically reduce battery consumption. However, by getting into the habit of turning off certain settings on your mobile phone yourself, you can easily extend your battery life. As you know, most smartphone batteries today are lithium-ion: they are more efficient than older models, but they wear out over time.
So, which functions should you temporarily disable?
Geolocation
Location is certainly a very useful feature, but it should only be activated when necessary. Most people forget to deactivate it and are surprised when they see their battery drain too quickly
If you turn off geolocation, apps that use these services will no longer be able to access your location via GPS or Wi-Fi. This will reduce power consumption.
Bluetooth
To extend the battery life of your device, experts recommend that you turn on Bluetooth only when necessary. Otherwise, the battery will drain faster.
Update apps in the background
This option allows apps to update apps in the background without interrupting your mobile phone. If you want to save battery, you can turn this option off more often. You should also turn off the automatic brightness of your smartphone.
Experts recommend disabling various functions (NFC, Bluetooth, GPS, Wi-Fi) when you don't need them. It is advisable to uninstall applications that require constant synchronisation, as they can consume a lot of energy.
OBOZREVATEL previously wrote about how to properly charge your smartphone.
Subscribe to OBOZREVATEL's Telegram and Viber channels to keep up with the latest news.