Trending:
Korean-style carrots: How to make a delicious snack in a new way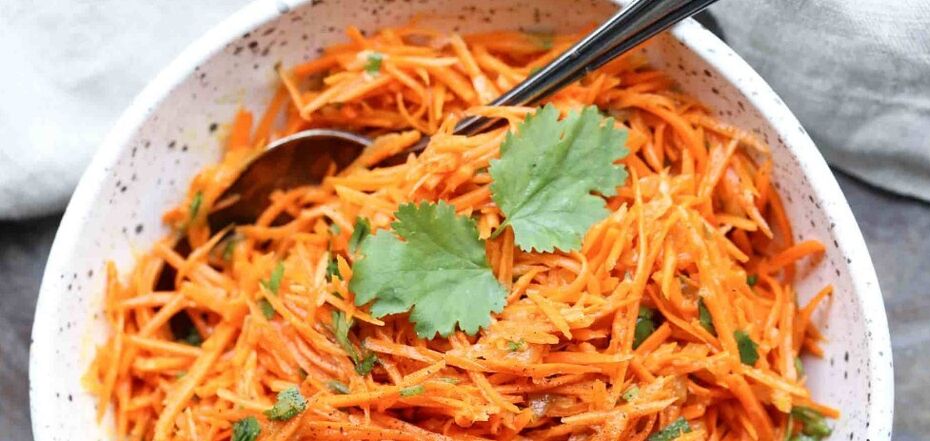 Recipe for Korean-style carrots
Korean-style carrots are one of the easiest to prepare and very tasty appetizers. For a spicier taste it is best to add spices and garlic. If you want a dish that is not spicy, you can add sugar.
Culinarian Valerie shared a recipe on Instagram for delicious, savory Korean-style carrots that are made with garlic.
Ingredients:
Carrots - 500 g
Salt - 1/2 tsp.
Sugar - 1/2 tbsp.
Pepper Blend - 1/4 tsp.
Korean carrot seasoning
Garlic - 4 cloves.
Vinegar - 1,5 tbsp.
Vegetable oil - 50 ml
Preparation method:
1. Peel and grate carrots on a special grater. Add the mixture of peppers, sugar, salt, garlic pressed through a press, vinegar and mix well.
2. Pour the vegetable oil into a saucepan, add the seasoning and on a low heat stirring bring to a boil.
3. Take the oil and seasoning mixture off the stove and pour over the carrots, be sure to stir, cover with clingfilm and leave to marinate for 1 hour or more.
Also on OBOZREVATEL you can read the recipes:
<a href="https://food.obozrevatel.com/salatyi/salat-s-serdtsem-i-korejskoj-morkovyu.htm" target="_blank">Salad with heart and Korean carrots</a>
<a href="https://food.obozrevatel.com/salatyi/salat-s-kurinoj-pechenyu-i-korejskoj-morkovyu.htm" target="_blank">Salad with chicken liver and Korean carrots</a>