Trending:
Delicious cottage cheese casserole without dough: you need pita bread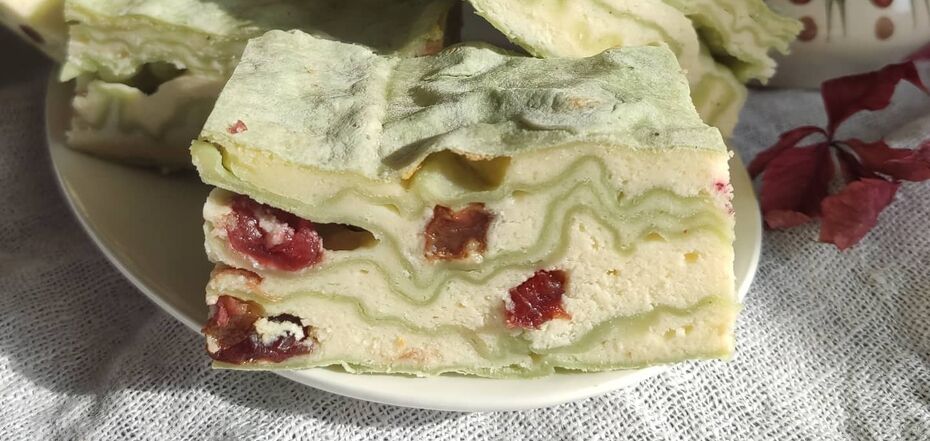 Recipe for pita casserole
This version of the casserole is the easiest. The basis of the dish is a regular pita. On it you need to put a tender curd mass with sour cream. The dish is cooked in the oven.
The idea for cooking cheese casserole from pita is published on the culinary page of smakoluk.ua in Instagram. In order for the cheese mass to hold its shape, you need to add semolina in it.
Ingredients:
800 g cheese
150 g sugar
5 eggs
1 tsp. vanilla
2 tbsp. semolina
1 tbsp. starch
4 tbsp. sour cream
100-150 grams of dried fruits
pita packet
Method of preparation:
1. Add everything except the dried fruit to the cheese.
2. Beat with a blender until smooth.
3. Add the dried fruit, stir.
4. Line the bottom of the mold with parchment paper.
5. Lay out a piece of pita of appropriate size. On it a few spoonfuls of cottage cheese mass. Then pita again and so on to the end.
6. Bake in a preheated 180 degrees oven for 40-45 minutes.
Also on OBOZREVATEL you can read the recipes: