Trending:
White Transparent apple jam: how to make delicious preserve for the winter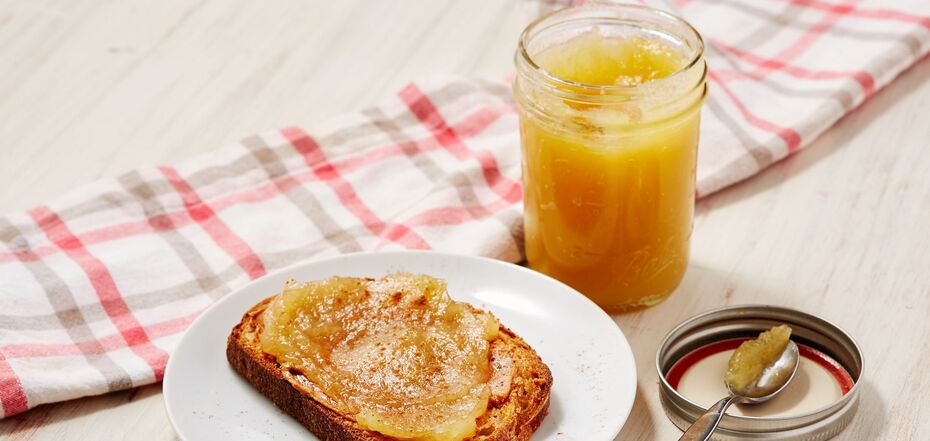 Homemade apple jam. Source: Delish
The season for White Transparent apples begins in the middle of summer - they are light, juicy and moderately sweet. In addition, they can be used to make delicious jam. This apple jam has a unique taste, pleasant aroma and is perfectly stored.
Food blogger Victoria Chaikovskaya (vica.chaikovskaya) shared a recipe for White Transparent apple jam on her Instagram page.
Ingredients:
peeled apples - 2 kg
sugar - 1 kg
Method of preparation:
1. Cut apples, wash and remove the core. From the peel do not need to clean. After that, the apples should be weighed: 1 kg of apples need 500 g of sugar.
2. Put the apples in a saucepan and add 100 ml of water. Cook the apples until soft.
3. Blend the cooked apples in a blender and rub through a sieve.
4. Pour the puree into a saucepan, add sugar and put on fire. Cook for about 2 hours, stirring occasionally. The mashed potatoes will begin to change colour and then consistency. It will become thick.
5. Put the jam into jars and seal them airtight. It's ready!
You can also find more recipes on OBOZREVATEL: