Trending:
"They'll understand in the West - we won't be broken: Kirkorov gave a portion of absurdity about Prigozhin's "mutiny" and praised Putin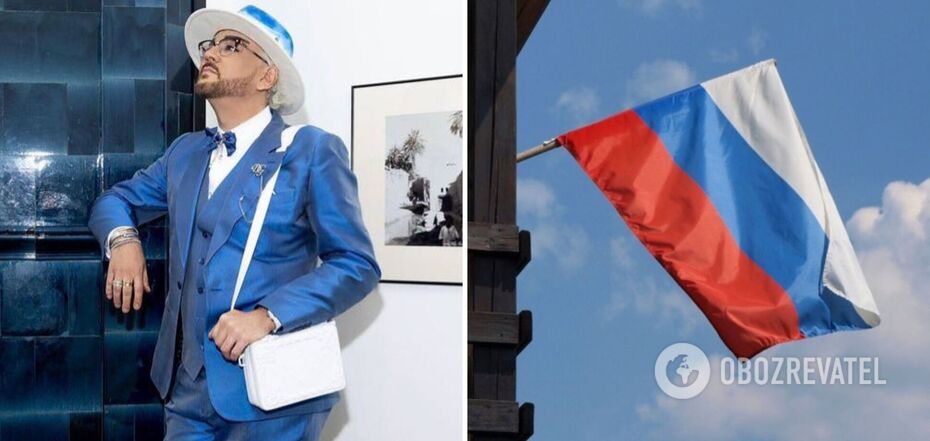 Kirkorov urged to unite around the country
Russian singer and one of the main Putinists, Philip Kirkorov decided not to stay away from Yevgeny Prigozhin's "mutiny" and said all that he thinks about the march of the PMC Wagner to Moscow. He shared his morbid fantasies, called Putin a sober man, and also said that it was very pleasant to wake up under a peaceful sky, knowing that they were able to avoid trouble.
The Kremlin buffoon left his reasoning on Instagram. He states: Russia has been on the limit for a long time, that's why everyone wants a release of emotions. The performer believes that the events of June 24 are the first bloodless riot in the history of the Russian Federation (to see the photo, scroll to the end of the page) .
"Many of you will say that it is not the business of an artist and a singer to discuss such topics in public. But I am not writing now as an artist, but as a Russian, a person born and living all his life in Moscow... Anarchy and rebellion are not a panacea. Now more than ever we need to unite around our country, around our president, to act as one! Thank you for the wisdom of Alexander Grigorievich (Lukashenko - ed.) and Vladimir Vladimirovich for his sobriety of mind, for the calmness in decision-making," reads the post of Kirkorov.
The self-proclaimed expert also stressed that the occupiers will only be able to "ensure the security" of the Russian people if all is quiet in the rear. According to the Putinist, June 24th was yet another proof to the West that Russia is "great and powerful.
"Yes, we are different, yes we have different views and religions, but there is something that unites us all: one fatherland, one history, one language, one president. And maybe the events of Saturday will go down in our history as the first bloodless uprising, from which all sides will learn a lesson. And most importantly, the West will understand that we will not be broken from our way", - ended his speech Philip Kirkorov.
Earlier OBOZREVATEL reported that Russian producer Iosif Prigozhin came out after the hype surrounding his identity and the attempted coup in Russian Federation. He joked about hiccups all day and dared to take his wife's last name.
Only verified information on our Telegram channel Obozrevatel and on Viber. Do not be fooled by fakes!