Trending:
When the Russian army tried to capture positions, he drove the enemy away and inflicted losses: the story of a real Ukrainian Hero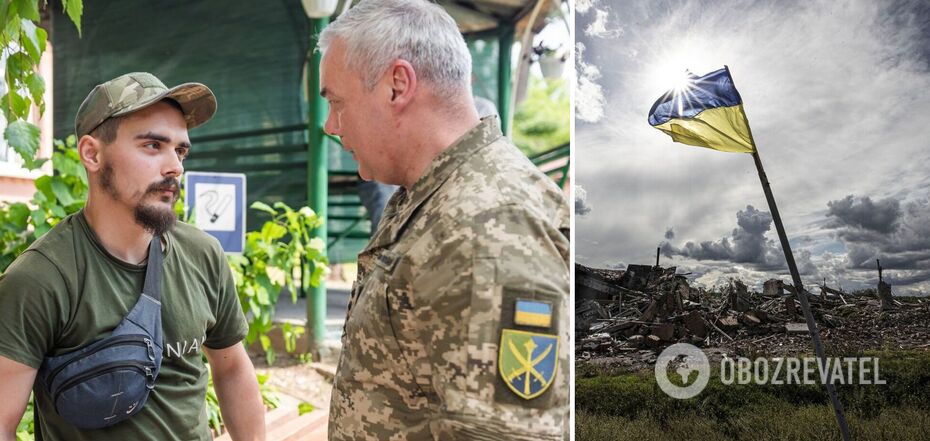 Naev told the story of a real Ukrainian hero
Ukrainian warriors, professional military and civilian, who became fighters with the full-scale invasion of Ukraine by Russian troops, continue to prove that they are true Heroes. Defending their native land from the Russian invasion, they show great courage, bravery, and savvy in combat, leading to the effective destruction of the enemy.
The story of one of the defenders, who managed to inflict losses on the invaders and simultaneously save his brothers-in-arms, was told by Lieutenant General Sergiy Naev, commander of the United Forces of the AFU. On his Facebook page he also shared a photo with the soldier (to view it, scroll to the end of the news).
We are talking about Grigory Babich, a grenade launcher of the separate mechanized brigade. In the battles for Soledar and Bakhmut, this courageous fighter and uncommon man proved to be a true leader, courageously leading other soldiers.
In particular, when the Russian military attempted to take over the positions of an AFU company, senior soldier Grigory Babich was able to hold the unit's personnel at their positions and forced the enemy to retreat, inflicting significant losses.
"In appearance he is an ordinary guy, but how much strength, determination and courage are in his eyes. His penetrating gaze tells of his experiences. It was scary out there, with enemy artillery and aviation working around the clock. And it was especially terrible to lose our brothers-in-arms", - Naev emphasized.
He added: the command knows that it is very difficult there, at the frontline. Both professional servicemen and fighters, who suddenly got from civilian life to army, military life, experience constant explosions, shots, fatigue, sleepless nights...
"In spite of this, the thirst for victory only grows. And it is thanks to such fighters, who selflessly do their work, that we hold on and move forward. For the sake of our common victory. Together we will win!" - Naev noted, sharing pictures with senior soldier Grigory Babich.
As reported by OBOZREVATEL, the network published a touching video of the meeting of a soldier of the National Guard with his daughter at school. Soldier of the brigade National Guard of Ukraine "Rubezh" returned from the front and came to the lesson to the child.
Only verified information in our Telegram channel Obozrevatel and Viber. Do not be fooled by fakes!