Trending:
How Putin's army is preventing a counterattack by the AFU: Seleznev pointed out the signs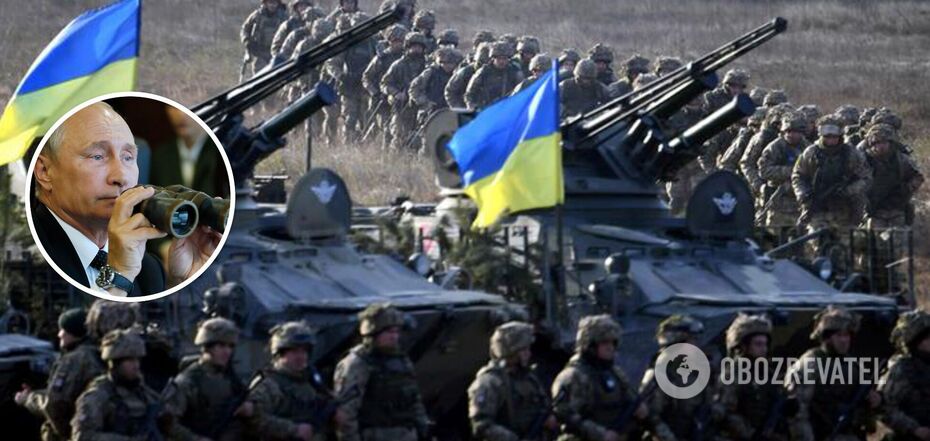 Putin's army is trying to prevent a counterattack by the AFU, named methods
One of the main ways of preventing a large-scale counterattack of the Ukrainian Defense Forces is through missile attacks on our country's territory. The army of the Russian occupant country is trying to inflict the greatest damage on Ukraine's energy infrastructure, logistics, and air defense system.
This opinion in an exclusive interview with OBOZREVATEL was expressed by military expert Vladislav Seleznev. "All attacks by Putin's army are aimed at slowing down as much as possible the preparation of the Ukrainian army for a counteroffensive," he said.
In particular, according to the expert's estimates, these were the goals pursued by the enemy when he carried out massive missile attacks on Ukraine twice over three days - on April 28 and May 1.
"The targets of these missile strikes were the locations where the Ukrainian army concentrates its forces and means, as well as energy infrastructure facilities that feed the network of railway lines, our logistics. Obviously, these kinds of tactics are aimed at creating maximum problems for Ukrainian military logistics," he explained.
In addition, the occupant has set the task of weakening our country's air defense system as much as possible. "Because without weakening the air defense system, the Russians will not be able to strike military objects with guided aerial bombs," Seleznev noted.
At the same time, he recalled that the Ukrainian Defense Forces also set the goal of destroying extremely important military objects for the enemy. "I refer to these objects as: radio reconnaissance and electronic warfare facilities, artillery multiple-launch rocket systems and energy infrastructure facilities, power lines, fuel and other fuel and lubricants storage bases and the like," the expert specified.
In this context, he noted that there is a fundamental difference between the way the Ukrainian Defense Forces achieve their military goals and the occupation army. "The only and principal difference is that we strike military objects that do not result in civilian deaths. The Russians consider the collateral damage in the form of civilian deaths in Ukraine to be quite acceptable and do not care much about it," the expert stated.
As OBOZREVATEL wrote, on April 28 and May 1, the terrorist country Russia carried out massive missile attacks on Ukraine. In both the first and second cases, most of the enemy missiles were destroyed by Ukrainian air defenses. On April 29, Ukrainian drones carried out a successful attack on an oil depot in occupied Sevastopol, in which the enemy lost about 40,000 tons of oil products.