Trending:
Why sauerkraut is soft and tasteless: 3 main reasons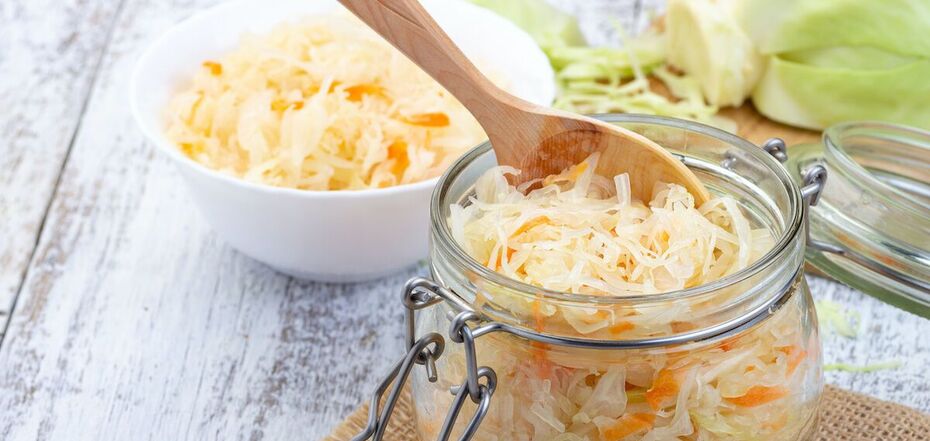 Cabbage recipe. Source: ctfassets.net
Sauerkraut is a delicious product that is very healthy for them, containing a lot of vitamin C and a lot of folic acid, so according to experts, it is very useful for pregnant and lactating women.
The FoodOboz editorial team shares useful tips on how to properly ferment cabbage so that it doesn't become soft and have an unpleasant taste, but is crispy and juicy.
Why cabbage becomes soft
1. Not enough salt
The first reason is that there is not enough salt, which causes the cabbage to release very little juice in which to ferment. It does not have enough liquid to ferment well.
Cooks advise adding 24-30 g of salt per 1 kg of cabbage, which is enough for perfectly crispy and tasty cabbage.
2. A lot of carrots and sugar
Excess sugar and carrots make sauerkraut soft. If you do want to add carrots, they must be of late varieties and in the proportion of 300-400 g of carrots per 10 kilograms of cabbage.
3. Metal dishes
Cabbage is best sauerkraut in glass, wooden or enameled dishes and it is important that they are large enough to allow room for the juice. Metal dishes will give the cabbage a dark color and an unpleasant taste.
Important: while the fermentation process is underway, the cabbage must be pierced, releasing excess carbon dioxide so that it does not have an unpleasant taste.
You can also find recipes on OBOZ.UA: