Trending:
How to choose and properly cook rice for pilaf so that it does not turn into porridge: we share useful tips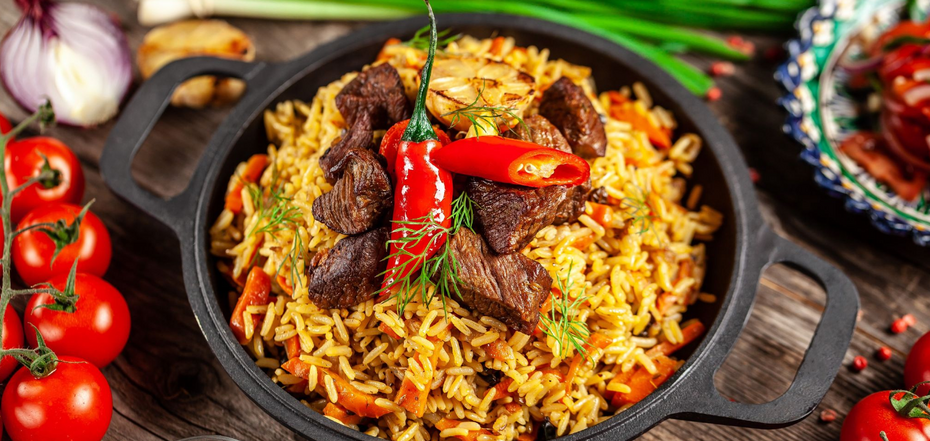 Pilaf recipe. Source: youthchangeeurope.com
Homemade pilaf is a very satisfying and tasty dish that can be cooked with or without meat, as well as with vegetables and spices. It is very important to choose the right kind of rice and cook it properly.
The FoodOboz editorial team shares useful tips on what kind of rice to choose for cooking pilaf and how long to cook it.
1. How to choose rice for pilaf
Basmati and jasmine rice are the best for pilaf. Steamed rice is also suitable because it retains its shape better and can be reheated.
2. How to cook rice for pilaf
Before cooking rice, rinse it well about 5 times, always with warm water.
After that, cover the rice with cold water in a ratio of 1:3 and cook over medium heat until it boils, then for about 15-20 minutes, and brown rice for 40 minutes.
To make the rice crumbly, it does not need to be stirred. It is also very important to use a thick-bottomed dish with a lid to cook pilaf, as this will give the pilaf the right consistency.
You can also find recipes on OBOZREVATEL: