Trending:
"Cyborgs" star on Russians' cynical proposal: they wanted him to play a Ukrainian traitor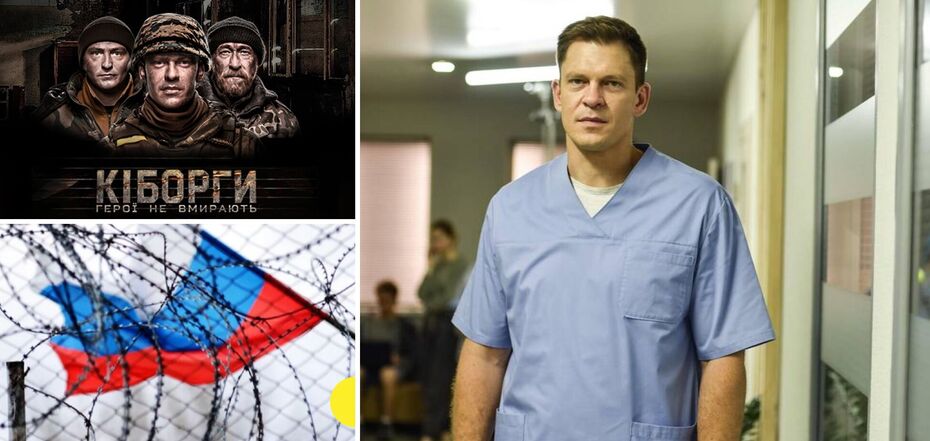 Andriy Isaenko on how the Russians offered him to play a Ukrainian traitor
The famous Ukrainian actor Andriy Isaenko recalled how he was offered to play one of the key roles in a Russian film in 2017. The Honored Artist of Ukraine refused due to principles. The movie Cyborgs, which tells about the indomitable warriors who defended the Donetsk airport, was then about to be released. Isaenko said that it would be a cynical betrayal to go to Moscow for filming after playing a Ukrainian hero.
However, the most interesting thing is the role the Ukrainian was offered to play in the film of the aggressor country. Isaenko spoke about this in an interview with Alina Dorotiuk for her YouTube channel of the same name.
"The director of the Russian film was Andrey Smirnov, a People's Artist of the Russian Federation. He called the Ukrainian actor and began to convince him that the film was supposedly neutral."
"I said, 'Do you realize that I can't do that? Even if I wanted to give up and try to step into that puddle, as I now realize, I can't betray my audience.' Here, the premiere of Cyborgs, a film about Ukrainian warrior heroes, is coming out, and me leaving to film in Moscow two weeks after the premiere will not be fair," the star of the Dr. Baby Dust series said.
Despite his refusal, the actor was sent the script in the hope that he would change his mind. Imagine the celebrity's surprise when he saw that he was supposed to play "Kolya the Ukrainian," the most disgusting character in the entire film, a Ukrainian traitor.
"I was offered to play the only traitor in the movie, 'Kolya the Ukrainian'. I called this Andrey Smirnov back and said, 'Are you kidding? You're offering me the role of the sh*thead, making him a Ukrainian and wanting me to come and play him.' He started, 'But I've played so many characters like this...'. I replied that he could play whomever he wanted, but I wouldn't do it. And that I wouldn't do it due to principles," the actor said.
As OBOZ.UA previously wrote, Andriy Isaenko is a native of Zaporizhzhia, who spoke Russian for most of his adult life and grew up in a Russified environment. However, after the birth of his daughter in 2017, he was determined to switch to his native language and raise his child in Ukrainian. Nevertheless, the star of the films Cyborgs, Shchedryk, and the TV series Dr. Baby Dust does not support the total abolition of Russian culture. He believes that this is simply impossible.
Only verified information is available on our Telegram OBOZ.UA and Viber. Don't fall for fakes!