Trending:
They can pronounce "shubovsnuty": five Hollywood stars who have learnt Ukrainian. Photo.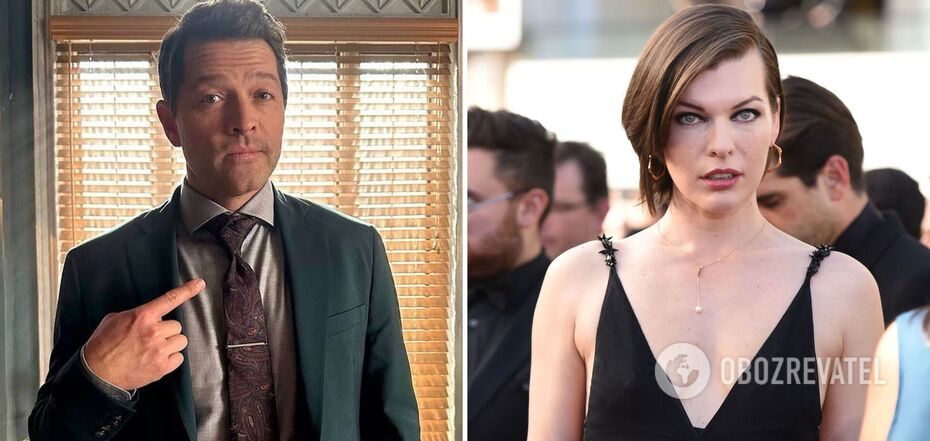 Misha Collins and Milla Jovovich often record videos in support of Ukrainians
You don't have to be of Ukrainian descent to speak our national language. This is proven by the heroes of today's selection, such as Misha Collins and Timothy Snyder. Celebrities are sincerely proud of the bravery of each of us and can tell us about it in Ukrainian.
OBOZREVATEL presents to your attention Hollywood stars who know Ukrainian. They have repeatedly demonstrated their knowledge, surprising their fans. Celebrities recite poetry, sing songs and support the people of our country (to see photos and videos, scroll to the end of the page).
Vera Farmiga
49-year-old American actress Vera Farmiga was born into a family of immigrants from Ukraine. The celebrity spoke only Ukrainian until the age of 6 and was raised in the insular Ukrainian-American community in Ervington. Farmiga once recited a poem by Vasyl Symonenko in the original. On her Instagram page, the celebrity posted a video of herself reciting the poem, titled "People are Beautiful".
Katheryn Winnick
The ancestors of Canadian actress Katheryn Winnick (real name: Kateryna Anna Vinnytska) are from Galicia. The celebrity grew up in a family of Ukrainian diaspora members in Canada and spoke Ukrainian by the age of 8. So the celebrity, best known for her role as Lagertha in the TV series Vikings, can pronounce the most difficult Ukrainian words.
Timothy Snyder
Timothy Snyder, an American historian and professor at Yale University, who, by the way, became an ambassador for the UNITED24 charity platform, is fluent in Ukrainian. He records educational videos in English for foreigners about the history of Ukraine, which he has been studying for over 25 years. In a recent interview, when asked: "When will the war end?", he answered in our national language.
Milla Jovovich
The famous actress and model Jovovich was born in Kyiv. When she was 5 years old, the family moved to the United States. Despite this, Milla is proud of her roots and still remembers the Ukrainian language. The film star listens to Ukrainian songs and sings them herself.
Misha Collins
American actor and director Misha Collins (real name: Dmitry Tippens Krushnic) is best known for his role as Castiel in the mystical TV series Supernatural. Since the first days of Russia's full-scale invasion, he has been supporting our people and recording video messages in Ukrainian. This delights many of his fans.
Earlier, OBOZREVATEL reported which world celebrities have Ukrainian roots, know our traditions and what borsch tastes like. They are actively helping our country in confronting the occupiers. To learn more, follow the link.
Only verified information in our Telegram-channel Obozrevatel and Viber. Do not be fooled by fakes!