Trending:
Caesar salad: sharing the classic recipe and the original sauce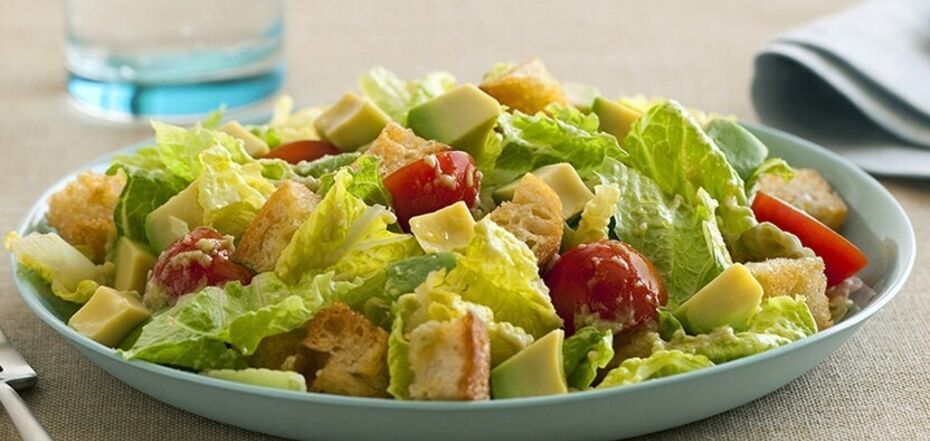 Homemade Caesar salad with chicken
Every housewife knows how to make Caesar salad, because it is the simplest salad for which you only need to bake fillets or fry shrimp, make a sauce and chop vegetables. For dressing, it is best not to use mayonnaise, but prepare a light sauce.
Culinarian Julia shared on Instagram a recipe for a delicious Caesar salad with chicken filet, tomatoes and parmesan.
Ingredients:
lettuce leaves - 2 bunches
chicken fillet - 2 pcs.
oil - 3-4 tbsp.
tomatoes - 8 units
quail eggs - 10 units
Parmesan cheese, croutons - as desired
For dressing:
Caesar salad dressing - to taste
mayonnaise - 5 tbsp.
Greek/natural yogurt - 3 tbsp.
spices: salt, pepper, herbs - to taste
oil that the chicken was fried in
Method of preparation:
1. Boil the quail eggs.
2. Rub the chicken fillet with salt, pepper and chicken seasoning and place it in the refrigerator to marinate for a while.
3. Wash the lettuce leaves gently.
4. Heat vegetable oil in a frying pan and fry on medium heat on both sides until golden. Cover with the lid, turn the heat down to low and cook for another 5 minutes on each side. Next place the meat in foil and wrap tightly, set aside for about 20 minutes.
5. Dressing: in a bowl mix mayonnaise, yogurt, spices, salad dressing, oil on which a chicken was fried, mix everything until homogeneous. The sauce should not be thick, but liquid.
6. Assemble salad: tear the leaves into pieces, add 1/3 of the sauce, knead gently to soak each piece. Place on plates. Place chopped chicken fillets, quail eggs cut in half, and tomato slices on top. Top with the rest of the sauce. Sprinkle with grated parmesan, if desired.
Also on OBOZREVATEL you can read the recipes:
<a href="https://food.obozrevatel.com/salatyi/tsezar-s-kuritsej.htm" target="_blank">Caesar with chicken</a>
<a href="https://food.obozrevatel.com/salatyi/salat-tsezar-s-lososem.htm" target="_blank">Caesar salad with salmon</a>